The Viral Underclass: The Human Toll When Equality and Disease Collide
Steven Thrasher
Sunday, September 18, 2022
Starting at 3 PM
Good Shepherd Episcopal Church
110 W Catharine St.
Steven Thrasher, author of The Viral Underclass: The Human Toll When Equality and Disease Collide
Dr. Thrasher will be in conversation with global public health expert Edson Whitney. Panel moderated by Milford Mayor Sean Strub.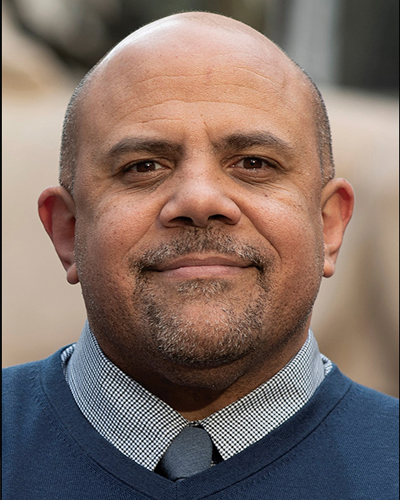 Steven Thrasher, the author of THE VIRAL UNDERCLASS: The Human Toll When Inequality and Disease Collide is a prominent journalist, social critic and LGBTQ scholar, who holds the inaugural Daniel H. Renberg Chair at Northwestern University's Medill School. He frequently offers expertise on the relationship between viruses and inequality, with appearances in The New York Times, The Atlantic, PBS Newshour, Esquire, Buzzfeed News, Scientific American, and The Guardian.
Dr. Thrasher spent his career studying the racialization, policing, and criminalization of HIV, and he has come to understand a deeper truth at the heart of our society: As we have witnessed most recently with COVID, there are vast inequalities in who is able to survive viruses—and the ways viruses spread, kill, and take their toll are much more dependent on social structures than they are on biology alone.
"An irresistibly readable and humane exploration of the barbarities of class…readers are gifted that most precious of things in these muddled times: a clear lens through which to see the world."
—Naomi Klein, New York Times bestselling author of This Changes Everything and The Shock Doctrine
Told through poignant, heart-rending stories—and in the tradition of Isabel Wilkerson's Caste and Michelle Alexander's The New Jim Crow—The Viral Underclass helps us understand the world more deeply by showing the fraught relationship between privilege and survival. It also offers concrete ideas on how we can use viruses as a guide to create better politics of care.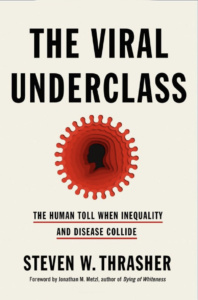 Edson Whitney's career in behavior change communication for public health has spanned the globe for over 35 years with the Johns Hopkins School of Public Health as Associate Director and Senior Technical Advisor. From Africa to Asia, his design, development and management of national communication strategies and programs has covered maternal and child health, HIV/AIDS prevention, adolescent reproductive health and, more recently, Ebola recovery strategies, national strategies for Africa on zoonotic disease prevention and the development of COVID-19 SMS and WhatsApp messages for a UNICEF digital training curriculum for front line health workers.
Edson also serves as board chair of Pike Artworks, Inc. the not for profit organization which sponsors the Milford Readers and Writers Festival, which he co-chairs. A Port Jervis native, he and his wife, Barbara, now make their home in the Milford area.