The Fauchére Series: Interviews and Discussions with Writers About Past and Current Life Experiences
Date: Sunday, September 22, 2019
Time: 12:30 – 1:30 PM
Location: Fauchère Meeting Center
Interviewer: TBD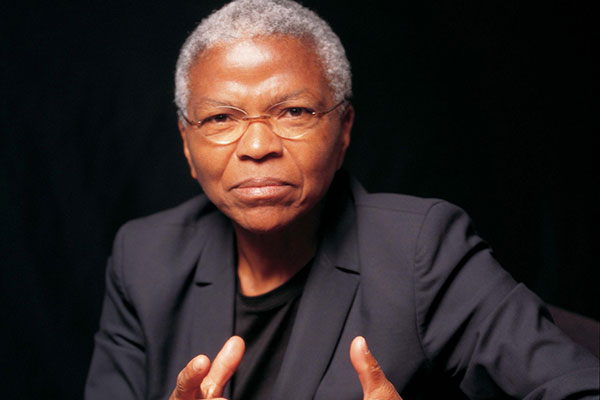 Mary Frances Barry - "History Teaches Us to Resist"
Mary Frances Berry, since her college days at Howard University, has been one of the most visible activists in the cause of civil rights, gender equality and social justice in our nation. Serving as Chairperson of the U.S. Civil Rights Commission, Berry demanded equal rights and liberties for all Americans during four Presidential administrations. A pathbreaker, she also became the first woman to head a major research university, serving at the University of Colorado at Boulder. Berry also served as the principal education official in the U.S. Department of Health, Education and Welfare, working to improve access and quality education in our schools.
In 2013 she was one of the recipients of the Nelson Mandela award from the South African Government for her role in organizing the Free South Africa Movement (FSAM) which helped to end apartheid. She was selected to speak by the South African Government representing FSAM at the national celebration of the life legacy and values of Nelson Mandela, Washington National Cathedral in December 2013.
Berry's publications include such subjects as the history of constitutional racism in America and child care and women's rights."Power in Words: The Stories behind Barack Obama's Speeches, from the State House to the White House", offers insight and historical context of President Obama's most memorable speeches. Her latest book, "Five Dollars and a Porkchop Sandwich: Vote Buying and the Corruption of Democracy" explains that some campaign voter turnout activities are just another form of voter suppression."We Are Who We Say We Are: A Black Family's Search for Home across the Atlantic World" offers a new angle of vision for looking at racial identity, demography and migration as themes of our national history.
Berry is a fellow of the Society of American Historians and the National Academy of Public Administration. In 2014 she was named a Distinguished Fellow of the American Society for Legal History, the highest honor the Society can award. Since 1988, she has been the Geraldine R. Segal Professor of American Social Thought, History, and Africana Studies at the University of Pennsylvania.
As Berry continues her research, writing and activism, she insists that each generation has the responsibility to make a dent in the wall of injustice. In her latest book, "History Teaches Us to Resist: How Progressive Movements Have Succeeded in Challenging Times", she recounts many of the protests in which she was active, analyzes their organizing strategies, and considers the lessons we can learn from them.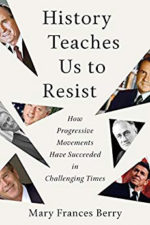 Date: Sunday, September 22, 2019
Time: 1:45 – 3 PM
Location: Fauchère Meeting Center
Interviewer: TBD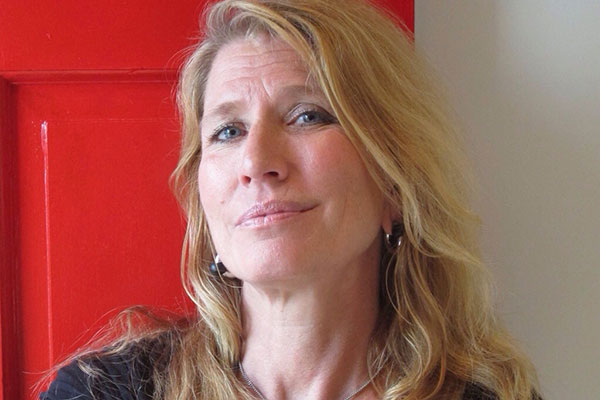 Melinda Chateauvert - "Sex Workers Unite - Stonewall to SlutWalk"
Melinda Chateauvert is currently an independent scholar who taught courses on the civil rights movement, social justice organizing, gender and sexuality in African American families, sex work and gendered labor, and law and public policy for more than two decades at a mid-Atlantic research university. She holds a B.A. in Women's Studies from the University of Massachusetts at Amherst and an M.A. in Women's Studies from the George Washington University; she earned her Ph.D. in United States History from the University of Pennsylvania in 1992. "Marching Together: Women of the Brotherhood of Sleeping Car Porters" was published by the University of Illinois Press in 1998; her chapter on gender roles in mid-twentieth century civil rights campaigns organized by A. Philip Randolph recently appeared in "Reconsidering Randolph: Labor, Black Freedom, and the Legacies of A. Philip Randolph" (Kersten and Lang, eds., New York University Press, December 2014). Her latest book, "Sex Workers Unite! A history of the movement from Stonewall to SlutWalk" was published by Beacon Press in January 2014.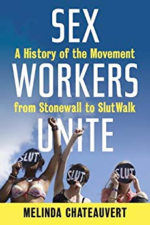 Date: Sunday, September 22, 2019
Time: 3:15 – 4:30 PM
Location: Fauchère Meeting Center
Interviewer: TBD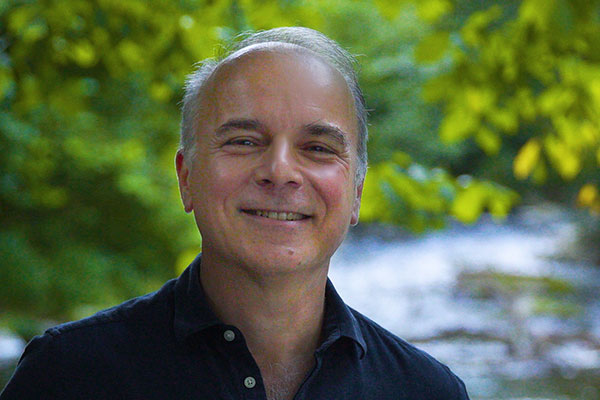 Richard C. Morais - "The Man with No Borders: A Novel"
Richard C. Morais is an award-winning American journalist and novelist. He is the author of the New York Times and international bestseller "The Hundred-Foot Journey", a novel that follows the life of an Indian chef as he conquers the rarified world of French haute cuisine. In 2014 Stephen Spielberg and Oprah Winfrey released The Hundred-Foot Journey as a film starring Helen Mirren and Om Puri.
His just released novel, "The Man With No Borders", is the story of an aristocratic Spanish private banker living in Switzerland and coming to terms with his life. Mr. Morais's sophomore novel, "Buddhaland Brooklyn", is about a Japanese Buddhist priest building a temple in Brooklyn, a work currently in development as a premium TV series with K&L Productions. Mr. Morais is also the author of the critically acclaimed business biography "Pierre Cardin: The Man Who Became a Label".
Mr. Morais was both the editor of Barron's Penta, a glossy magazine for wealthy families; and Forbes's European Bureau Chief, the magazine's longest-serving foreign correspondent. Mr. Morais has uniquely won three awards and six nominations at the Business Journalist of The Year Awards. His fiction was a semifinalist in the William Faulkner Creative Writing Competition and short-listed for Britain's Ian St. James Award.
Mr. Morais was named the 2015 Citizen Diplomat of the Year – the highest honor granted by Global Ties U.S., a private-public partnership sponsored by the U.S. State Department – "for promoting cross-cultural understanding in all of his literary work."