Hook, Line and Sinker:
How to Catch and Keep a Reader
Hook, Line and Sinker: How to Catch and Keep a Reader
FREE EVENT
Saturday – September 21
3 – 4:15 PM
Pike County Public Library – Community Room

Presenter: Gayle C. Krause
Participants of this hands-on writing seminar will define the hook of a story (premise and promise) and discuss where it should be placed for optimum value. Writers will be offered the opportunity to review their current WIPS on a voluntary basis to workshop their first page to meet the hook criteria.
Firsts… sentences, paragraphs, pages…Writers will also discuss the importance of a strong first line and will be able to rework their current first line into a stronger one, while incorporating the hook in the beginning of their story.
And lastly, participants will understand how voice provides the staying power for a reader and allows them to sink into the story and stay connected. Voice will be discussed as pertinent to a reader's interest. Participants will compare and contrast published works that have this commanding voice and learn to incorporate it into their own writing.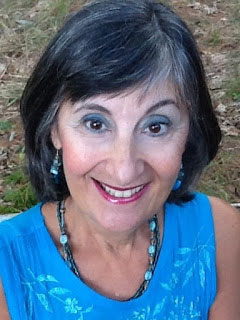 Gail C. Krause
Gayle C. Krause is a local author of seven children's books. Her debut novel, RATGIRL: Song of the Viper was nominated for the Horn Book Award and the International Reading Award. A Master educator, she has turned her knowledge of Children's Literature into hands-on workshops for children's writers. Ms. Krause has taught children's authors for the past ten years through her affiliations with S.C.B.W.I., KIDLIT, INK, and Cliffhouse Writers. Ms. Krause also offers a critique service titled First Peek Critique. You may learn more about her at http://www.gayleckrause.com