Meet Our Authors and Guests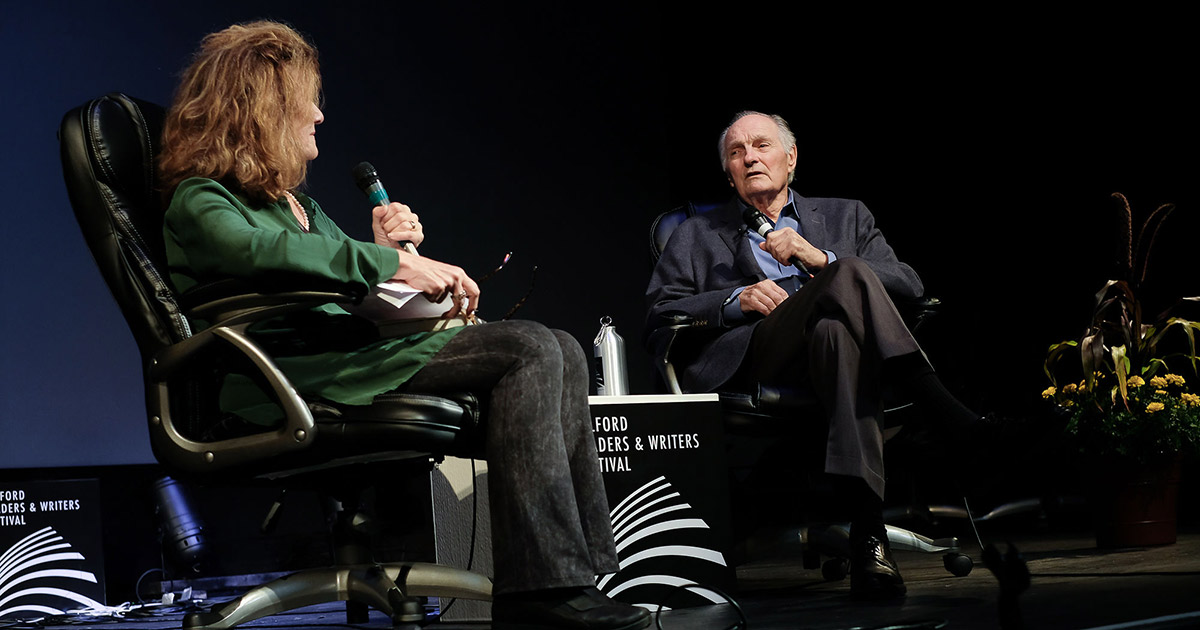 MAIN STAGE
Alan Alda
Actor, Director, screen-writer and author of three books, ALAN ALDA is best-known for his role as Hawkeye Pierce in M*A*S*H. He has won seven Emmys and has been nominated for an Academy Award and Tony. His latest book is entitled "If I Understood You, Would I have This Look on My Face".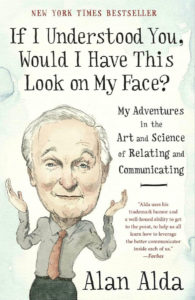 MAIN STAGE
Suzanne Braun Levine - Moderator
The first editor of Ms. Magazine. She writes extensively about women in mid-life.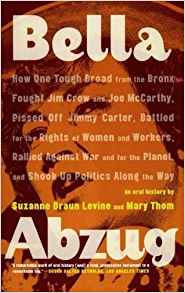 BOOK TO SCREEN
Mary Badham
The Milford Theatre features a books-to-screen event — "To Kill a Mockingbird". Mary Badham played "Scout" at the age of ten, with no prior acting experience. She won an Oscar nomination for best supporting actress. At that time she was the youngest person ever to do so.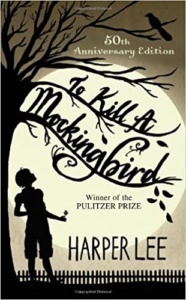 NEWYORKER CARTOONIST
David Borchart
His single panel cartoons have appeared in The New Yorker since 2007.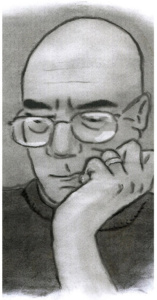 NEWYORKER CARTOONIST
Bob Eckstein
An award-winning illustrator, writer, New Yorker cartoonist, and author of the New York Times bestselling Footnotes from the Greatest Bookstores.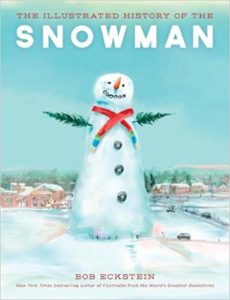 NEWYORKER CARTOONIST
Chris Weyant
A cartoonist for The New Yorker. His cartoons are in the permanent collection at The Whitney Museum of American Art and The Morgan Library & Museum in New York City.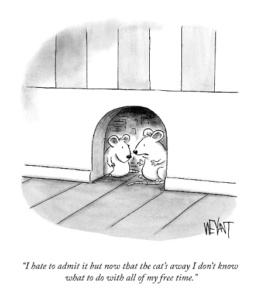 NEWYORKER CARTOONIST
Carol McManus - moderator
Founder and managing partner of CKC Global Media, Carol uses her experience as a professional speaker, radio host, social media strategist and published author to help others.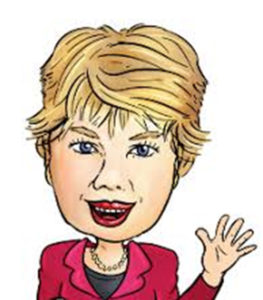 WRITING ABOUT WAR
Frances FitzGerald
Winner of the Pulitzer Prize and National Book Award for her book "Fire in the Lake: The Vietnamese and the Americans in Vietnam", based upon her on-the-ground reporting.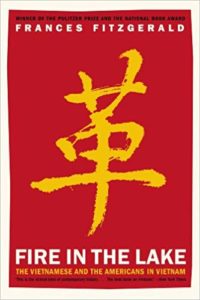 WRITING ABOUT WAR
Phil Klay
He won the National Book Award for his short-story collection "Redeployment" based upon his experiences in Iraq.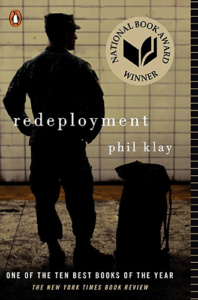 WRITING ABOUT WAR
Lucian Truscott IV
Attended West Point and wrote the acclaimed novel "Dress Grey" about his time there. He has written extensively about the military and was a columnist for the Village Voice.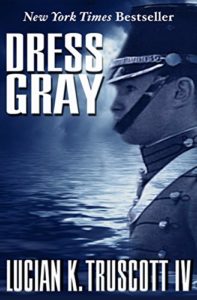 LIFE, LIBERTY & OTHER PURSUITS
Sean Strub - Moderator
Mayor of Milford, Pa., activist and author of Body Counts, A Memoir of Activism, Sex and Survival.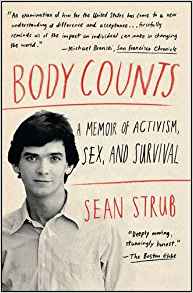 LIFE, LIBERTY & OTHER PURSUITS
Judge Andrew Napolitano
Went from being a judge on the New Jersey Superior Court to celebrity when he became senior judicial analyst for Fox News.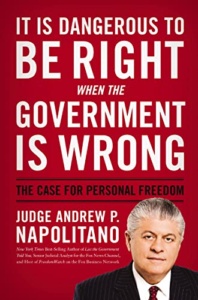 LIFE, LIBERTY & OTHER PURSUITS
Admiral Joseph Sestak
Served in the U.S. Navy for over 30 years and rose to the rank of three-star general, served as the Director of Defense on the National Security Council under President Clinton.
COMIC BOOKS
Emmet Garnam
Owner of Haven for Heroes in Port Jervis, Emmet and Archie writer and artist Dan Parent, will address the recent proliferation of optioned comic characters for the big and small screens.

COMIC BOOKS
Dan Parent
Dan is co- creator of the hit series, Die Kitty Die, which was a huge Kickstarter success and is currently published by Chapterhouse Comics.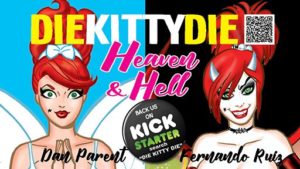 BRAVE NEW WORLD OF PUBLISHING
Julie Barton
Author of the New York Times bestseller "Dog Medicine, How My Dog Saved Me From Myself" a self-published book.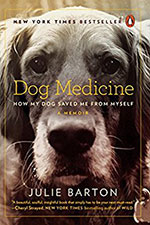 BRAVE NEW WORLD OF PUBLISHING
Jane Friedman
Veteran publisher and entrepreneur JANE FRIEDMAN, was world-wide CEO of Harper/Collins publishers and co-founder of Open Road Integrated Media, the first major digital publisher of back-list books.
BRAVE NEW WORLD OF PUBLISHING
Brooke Warner
Publisher of She Writes Press. For eight years she was the Executive Editor at Seal Press, where she shepherded hundreds of books through the publication process.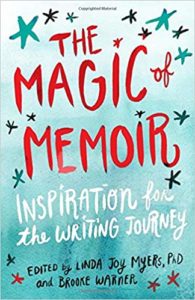 BRAVE NEW WORLD OF PUBLISHING
Robert Levine - Moderator
Founded a NYC law firm specializing in intellectual property. He also has acted as a literary agent, and produced the film "That Championship Season," with Robert Mitchum.
GENDER IDENTITY
Susan Faludi
Pulitzer Prize winning journalist and author SUSAN FALUDI's wrote the ground-breaking classic "Backlash: The Undeclared War Against American Women". Her book, "In the Darkroom" is a memoir about her relationship with her transgender father and the nature of identity.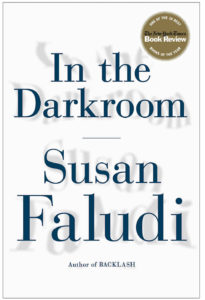 GENDER IDENTITY
Carol Jenkins
Susan Faludi will be interviewed by CAROL JENKINS an Emmy winning anchor and correspondent for NBC-TV in New York for 25 years and now hosts "Black America" a new series on CUNY TV.
POETRY
Gennarose Nethercott
The author of The Lumberjack's Dove, selected by Louise Glück as a winner of the 2017 National Poetry Series.
For more on this poet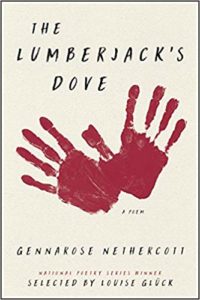 POETRY
Veronica Coyne
A poet and Open Mic Host for Emerging Voices Open Mic Night, a community venue held in Milford, PA for poets and writers. Meet Me is her first published poetry chapbook. Veronica also serves on the Board of Directors for Milford's Black Bear Film Festival,
POETRY
Natasha Herring
She inspires change through her multi-genre writing, compassionate advocacy, educational work and filmmaking.
For more information
POETRY
U-Meleni Mhlaba-Adebo
A spoken word artist, poet, actor, singer, and an adjunct professor of English at Endicott College. For more information visit her website.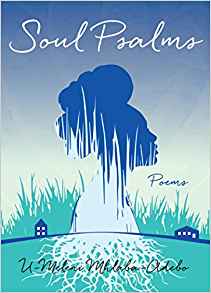 SCIENCE FICTION
Lillian Longendorfer
A retired pathologist and laboratory director, her first novel The Quad Consortium and the Sword of Bale was published in 2015.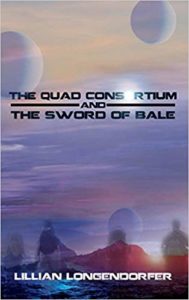 SCIENCE FICTION
Chandler Klang Smith
MFA in creative writing from Columbia University and has serve twice as a juror for the Shirley Jackson Awards. She has worked in book publishing and as a ghost writer,on.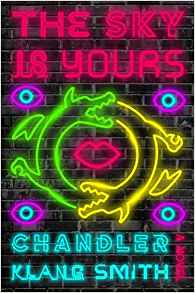 SCIENCE FICTION
Mercurio D. Rivera
His short fiction has been nominated for the World Fantasy Award and has been anthologized in 2017's Year's Best SF, 34th ed. by Gardner Dozois.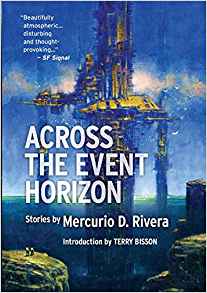 SCIENCE FICTION
Matthew Kressel
A three-time Nebula Award finalist and a World Fantasy Award finalist.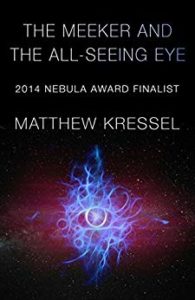 SCIENCE FICTION
Karen Heuler
Her stories have appeared in over 100 literary and speculative magazines and anthologies.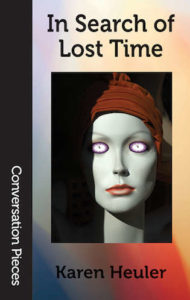 ROMANCE
DC Caruso
She has published four novels including The Winner and Snowbound. She is honored to host a panel of romance writers this year.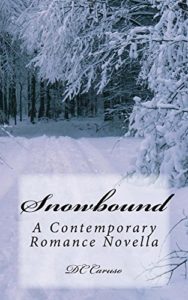 ROMANCE
Sherri Van Houten
A retired professor of philosophy and world religions, she has published three books, most recently Saints, Sinners, And Other Entities.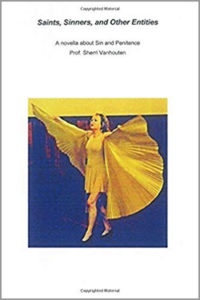 ROMANCE
Dellana Diovisalvo
A librarian, poet and aspiring novelist, her poems have appeared in The Cafe Review, Hunger Mountain, Portland Review, Soundings East, Zone3, Pearl and Sierra Nevada Review.
ROMANCE
Eleanor Wagner
She writes for children and teenagers. Jeanie Beane Meets Mavis the Camel, set to be published this year. Eleanor's first novel, Dream a Little Dream, was published in 2015.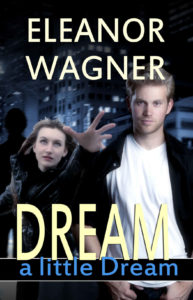 BEYOND THE FAIRYTALE
Gayle C. Krause
Gayle C. Krause's debut novel, RATGIRL: Song of the Viper was nominated for the Horn Book Award and the International Reading Award. A Master educator, she teaches hands-on workshops for children's writers.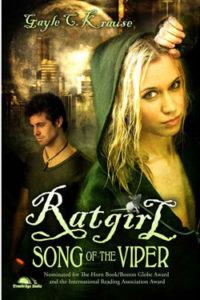 LANDSCAPE OF PARENTING
Kate Thomsen
Parenting Preteens with a Purpose (Search Institute), offers parents specific tips and strategies for building assets in their children.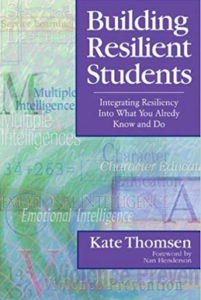 LANDSCAPE OF PARENTING
Andrew Marotta
With the release of his first book, "The Principal: Surviving and Thriving", Andrew is expanding his impact on the education leadership community.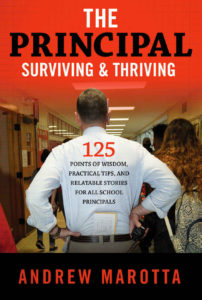 LANDSCAPE OF PARENTING
Michelle Darné
Michelle Darné is the founder of Simply Parent, a non-profit that is dedicated to forging a society where good parenting is protected in its diverse genesis, forms and colors.
For more information simplyparent.org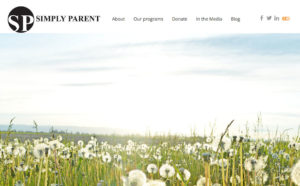 LANDSCAPE OF PARENTING
Barbara Zappile - Moderator
Barbara is a English teacher, a writing professor, and a former school administrator. She serves as Pike Artworks' Secretary, and runs the children's events at the festival.
PEEK INTO THE PARANORMAL
Anna Raimondi
An intuitive and motivational speaker, she is also a radio host on Cox Radio Show called "Messages from Heaven."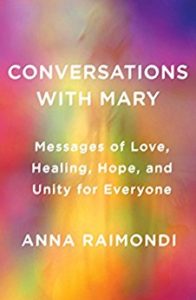 PEEK INTO THE PARANORMAL
Nancy Orlen Weber
NANCY ORLEN WEBER is a psychic who was instrumental in helping catch a serial killer. She has since worked with law enforcement on a wide variety of cases. She was profiled on the SyFy Channel's "Paranormal Witness: Through the eyes of a Killer." nancyorlenweber.com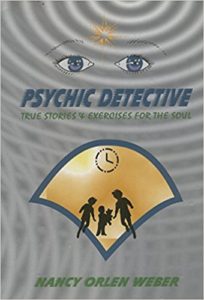 PEEK INTO THE PARANORMAL
Megan Smith Harris
Creator of The Buddy System and the critically acclaimed feature doc, Trial by Fire: Lives Re-forged. Megan is the award-winning editor of Wilton Magazine.
She is the Festival Director of the Ridgefield Independent Film Festival (RIFF) and the president and co-owner of Pyewackitt Productions, an independent production company.
PEEK INTO THE PARANORMAL
Nancy DuTertre
Known as "The Skeptic Psychic", is a medical intuitive, psychic and paranormal researcher. She has worked with the police, detectives, and victim's families to help find lost or missing persons.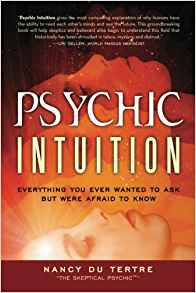 WOMEN OF OUR WORDS
Tina Alexis Allen
As a break-out star on WGN's hit series "Outsiders, "actress/playwright/author/ director Tina Alexis Allen most recently starred as Shurn, a force to be reckoned with in the clash-of-cultures drama rooted in coal mining Kentucky.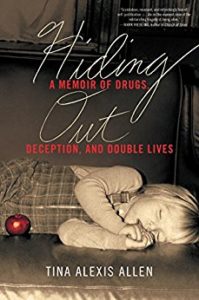 WOMEN OF OUR WORDS
Sherry Amatenstein
She has published essays, lifestyle and advice pieces in the Washington Post, vox.com, Playboy, Marie Claire, Observer, This Week, and New York. She has published three non-fiction relationship books.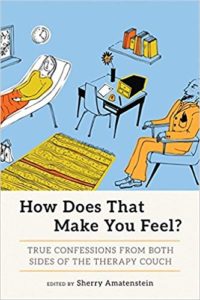 WOMEN OF OUR WORDS
Suzi Banks Baum
Embodied creative Suzi Banks Baum is devoted to illuminating the gifts within each person she meets and providing a sacred space for those gifts to be experienced and shared.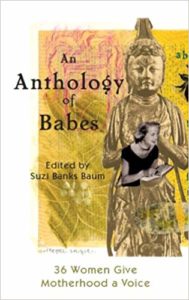 WOMEN OF OUR WORDS
Joules Evans
Occasionally radioactive with a chance of superpowers, Joules Evans uses them to fight cancer and also to write. She's an author, speaker, runner, road-tripper, photographer, and writing workshop leader.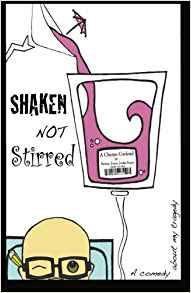 WOMEN OF OUR WORDS
Angela Giles
Angela M Gileswork appears online at The Nervous Breakdown, Literary Mothers, Medium: Human Parts as well as other journals. She has been featured in print at The Healing Muse and is a contributor to Shades of Blue, an anthology on depression and suicide from Seal Press. Angela is also an editor at The Manifest-Station.
WOMEN OF OUR WORDS
Alexia LaFortune
LaFortune is devoted to the transformative power of the creative arts. With an MA, in Developmental Clinical Psychology, MARI, FAMI, she is a therapist, writing coach and screenwriter.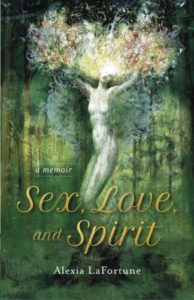 WOMEN OF OUR WORDS
Julie Maloney
Julie is the author of A Matter of Chance, published in 2018 (She Writes Press). She is the founder/director of "Women Reading Aloud", a non-profit international organization devoted to promoting women writers.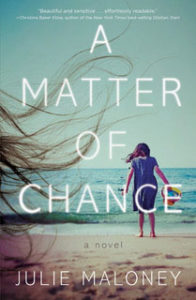 TRIUMPH OVER TRAUMA
Terri Muuss
A multi-career tour de force who balances a full-time social work gig with directing shows, writing books, speaking at conferences and colleges.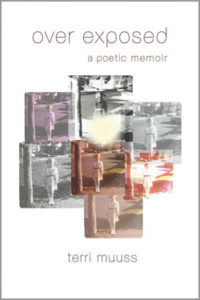 TRIUMPH OVER TRAUMA
Matt Pasca
His first book-length collection, A Thousand Doors (2011), was nominated for a Pushcart Prize and his second, Raven Wire (2016), was selected as a Finalist for the 2017 Eric Hoffer Book Award.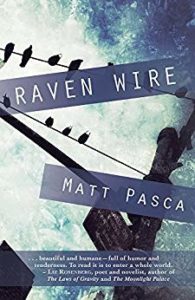 TRIUMPH OVER TRAUMA
Ruby Lynn Willis - Moderator
A writer, storyteller, and performance artist who has a unique storytelling style that she has developed since her earliest days of performing in clubs and venues found in NYC's Greenwich Village as well as with the Port Jervis Poet Society in the 1980's.
FAUCHERE SERIES
Tim Teeman
A multi-award winning Senior Editor and Writer at the Daily Beast, overseeing the site's arts, culture, LGBT, style, and media coverage.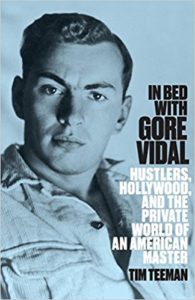 FAUCHERE SERIES
John Leland
A reporter at The New York Times, who wrote a yearlong series that became the basis for New York Times Best Seller Happiness Is a Choice You Make.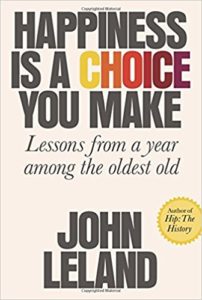 FAUCHERE SERIES
Duncan Hannah
A celebrated New York City painter's rollicking and vividly immediate account of his life amid the city's glamorous demimondes in their most vital era as an aspiring artist, roaring boy, dandy, cultural omnivore, and far-from-obscure object of desire.