Triumph Over Trauma II -
They Persisted
Triumph Over Trauma II - They Persisted
FREE EVENT
Date: Sunday – September 30
Time: 11 AM – 1 PM
Location: Milford Triversity Center

Moderator: Ruby Lynn Willis
When the going gets tough, survivors persist.
With courage, stamina, and commitment to survival, these survivors overcame the curve balls thrown at them by life's challenges. This panel introduces the audience to artists and their stories of survival as we discuss what it takes to face adversity with bravery.
Moderated by writer, performance artist, and traumatic brain injury survivor RUBY LYNN WILLIS, this panel includes presentations from each of the invited writers: TERRI MUUSS (Over Exposed) and MATT PASCA (Raven Wire).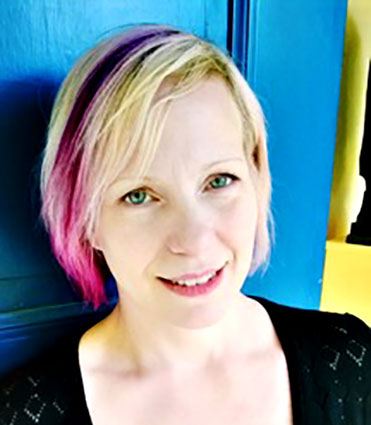 Terri Muuss
Terri Muuss is a multi-career tour de force who balances a full-time social work gig with directing shows, writing books, speaking at conferences and colleges, running a private practice, performing her one-woman show, teaching writing workshops and curating a 
popular poetry series with her husband, author Matt Pasca.
Her poetry has appeared in dozens of publications and anthologies, including Atticus Review, Paterson Literary Review, Stirring, University of Indiana Journal of Feminist Studies in Religion, Luna Luna Magazine and Veils, Halos & Shackles: International Poetry on the Oppression and Empowerment of Women, and her first book, Over Exposed, was nominated for a Pushcart Prize and was runner up for the Eric Hoffer Legacy Nonfiction Book Award.
In 2015, Terri began curating Second Saturdays @Cyrus and, in 2016, co-edited an anthology of New York women poets entitled Grabbing the Apple. After years spent working the stages of New York City, Vermont and Dublin, Terri has also performed her one-woman show, Anatomy of a Doll—named "Best Theatre: Critics' Pick of the Week" by the New York Post—around the United States and Canada since 1998, and directed countless Off-Off-Broadway productions. As a motivational speaker, artist and social worker, Muuss keynotes and runs workshops at conferences, colleges and high schools across the nation. Her second book, God-Spine, is forthcoming. www.terrimuuss.com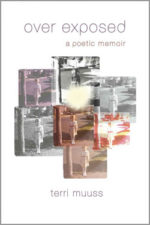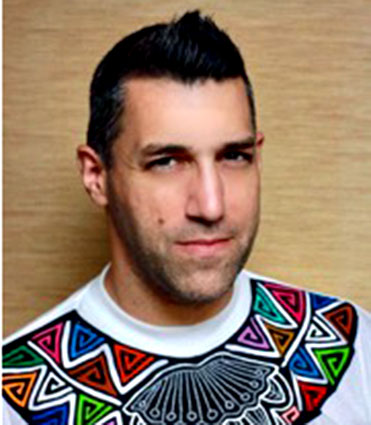 Matt Pasca
Matt Pasca is a poet, teacher and traveler who believes in art's ability to foster discovery, empathy and justice. His first book-length collection, A Thousand Doors (2011), was nominated for a Pushcart Prize and his second, Raven Wire (2016), was selected as a Finalist for the 2017 Eric Hoffer Book Award.
Individual poems have appeared in dozens of journals and anthologies, including Taos Journal of International Poetry & Art, Naugatuck River Review, Oberon, Paterson Literary Review, English Journal, Weave, Georgetown Review, Wordpeace and The Pedestal Magazine.
A 2003 New York State Teacher of Excellence, Matt teaches Poetry, Mythology and Literature, advises an award-winning literary-art magazine, The Writers' Block, and runs a visiting writers program at his school on Long Island. Pasca also serves as Assistant Poetry Editor at 2 Bridges Review, co-curates (with his wife/author Terri Muuss) a reading series called Second Saturdays @Cyrus, facilitates a bi-weekly writers' workshop called The Sunday Grind, and performs his work/keynotes at cafés, libraries, colleges and conferences around the country. www.mattpasca.com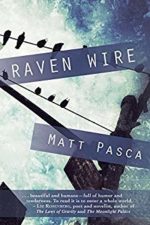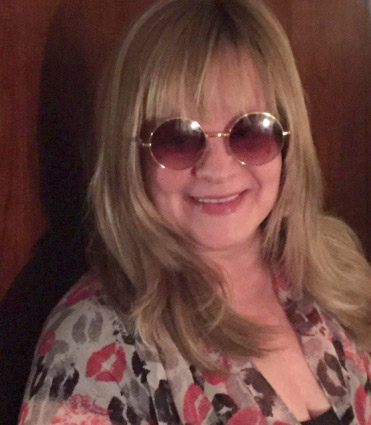 Ruby Lynn Willis
Ruby Lynn Willis is a writer, storyteller, and performance artist who has a unique storytelling style she's developed since her earliest days of performing in clubs and venues found in NYC's Greenwich Village as well as with the Port Jervis Poet Society in the 1980's.
Ruby continues to bring her interactive synergy through the shows she directs, produces, and performs and does so while learning to live as an artist with a traumatic brain injury (TBI) she sustained in 2007.
She held her one-woman show CHILD OF THE EMPIRE at the historic Milford Theater in May 2018.
Ruby's current venture, TANDEMoments, is an organization built to connect TBI survivors with virtual volunteers. Through TANDEMoments those connections will provide social interaction, support, and encouragement to facilitate personal empowerment and independence.