Wide Worlds of Fantasy
by Lillian Longendorfer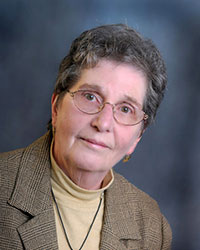 As a child who loved the sciences and who was a reader of science fiction, I imagined that one day I would enjoy the futuristic advances forecast by the authors of these stories. At the same time, I realized that I appreciated not only the technical aspects of what I read but also the fantasy elements these books contained. Like many other children, I was unwittingly introduced to the genre of fantasy through books such as Lewis Carroll's "Alice's Adventures in Wonderland." Carlo Collodi's "The Adventures of Pinocchio" and J. M. Barrie's "Peter Pan".
Several definitions have been offered to describe the genre of Fantasy, but the one I find most fitting is: science (speculative) fiction set in a fictional universe. True, the genres of science fiction and fantasy can overlap, but the science in fantasy does not need to be plausible or possible.
Fantasy as a literary genre has, over time, evolved to include a number of subgenres ranging from Children's Fantasy to Hard Fantasy with its logically and rationally constructed magical elements. There is Dark Fantasy containing elements of horror and exemplified by works such as Ann Rice's "The Vampire Chronicles," Neil Gaiman's "The Sandman," and Steven King's "The Dark Tower". And Heroic Fantasy where magic is prevalent and technology is absent as in R. E. Howard's "Conan." Epic Fantasy typified by Tolkien's "Lord of the Rings." Gas Lamp Fantasy with its non-scientific elements set in the Victorian or Edwardian eras and Historical Fantasy which includes "alternative" history are also subgenres of fantasy. Bangrian Fantasy, another subgenre, utilizes famous literary or historical figures and their interactions in the afterlife, as in "The League of Extraordinary Gentlemen." Other subgenres are Urban, Modern and Futuristic Fantasy.
Today, I call myself a writer of Science Fiction and Fantasy. I have written two books and my latest book, "The Battle for the Sword of Bale" has just been published. And, as coordinator of the Science Fiction/Fantasy panel at the Milford Readers and Writers Festival, I am proud to announce that this year the panel will focus on the various aspects of fantasy under the heading "The Wide Worlds of Fantasy." The panel will include well known and respected Science Fiction/Fantasy authors. Matthew Kressel, the author of "King of Shards, is returning this year as the panel moderator. He will be joined by Barbara Krasnoff, author of "The History of Soul 2065", Carrie Liban, author of "A Hawk in the Woods," Rajan Khanna, author of "Falling Sky," and Michael Liebling, author of "Hollywood North."
Come and join the conversation as these authors explore the many and varied aspects of fantasy. The panel will take place from 11:00 am to 12:30 pm on Saturday, September 21st at the Milford Library.