Meet Our Authors and Panelists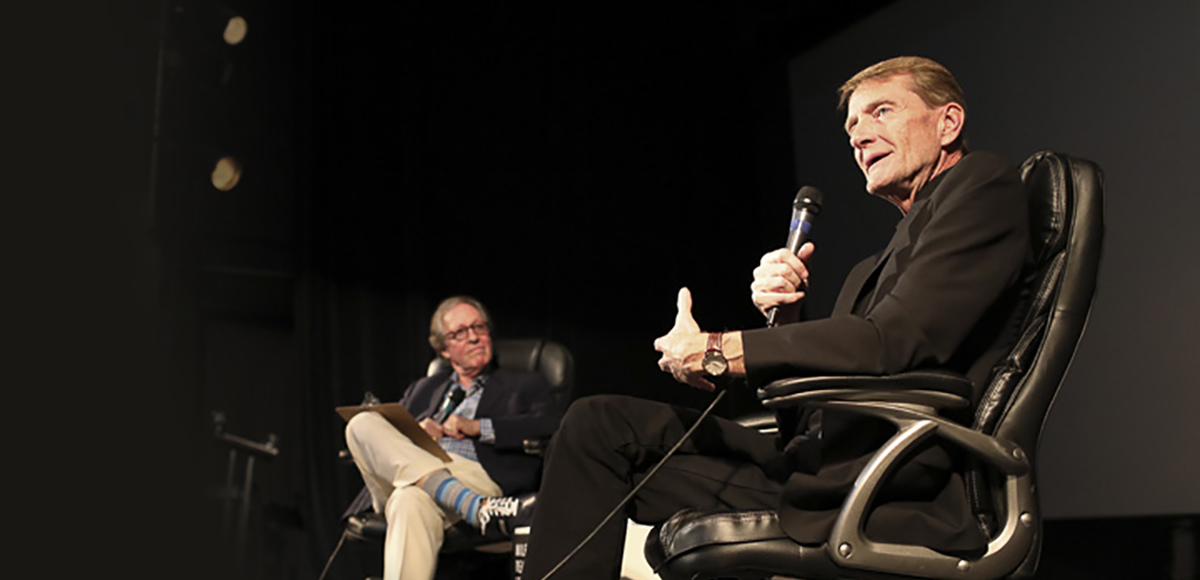 MAIN STAGE
Lee Child
International bestselling author of the Jack Reacher thrillers. Lee's debut novel, Killing Floor, won both the Anthony and the Barry awards for Best First Mystery. The Enemy won both the Barry and the Nero awards for Best Novel. Jack Reacher, the film based on the 9th novel, One Shot, stars Tom Cruise, Robert Duvall, Rosamund Pike, Jai Courtney, and David Oyelowo.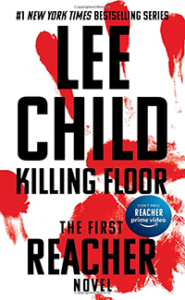 MAIN STAGE
Steve Rubin
President and Publisher of Henry Holt Publishing, Mr. Rubin started in book publishing in 1984 as an Executive Editor at Bantam Books, after a career as a journalist for the New York Times and Vanity Fair, eventually rising to Bantam's Publisher of Adult Trade. In 1990 he became President and Publisher of Doubleday. In 2009, he joined Henry Holt and Company.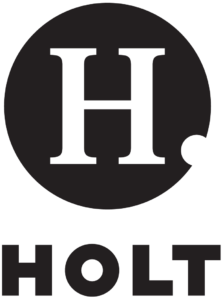 LOVE LETTERS
Len Cariou
Len is a Tony award winning actor for his performance in the title role of Sweeney Todd: The Demon Barber of Fleet Street. He received an Emmy nomination for his portrayal of Franklin Roosevelt in HBO's Into the Storm. Over the past seven years, Len has endeared himself to an audience of millions around the world playing Henry "Pop" Reagan in the CBS hit series Blue Bloods.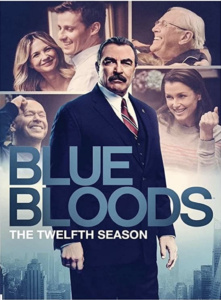 LOVE LETTERS
Heather Summerhayes Cariou
Heather spent 15 years as a professional actor on stages across Canada and off-Broadway before turning to writing full-time. She is the author of Sixtyfve Roses: A Sister'sMemoir and a founding member of the Center for Actor's Study in Toronto and a founding member of the Galaxy Writers Workshop. She sits on theBoard of the International Women's Writing Guild.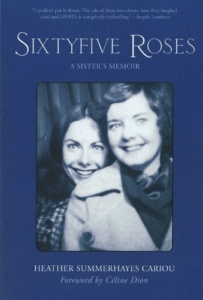 WHOSE LIFE IS IT ANYWAY
Patricia Bosworth
Patricia is an American journalist and biographer, memoirist, and former actress. Her latest book The Men in My Life: A Memoir of Love and Art in 1950s Manhattan, examines Bosworth's career as an actress, her early transition into journalism, and her fIrst and second marriages, as well as how she survived the suicides of both her brother and father.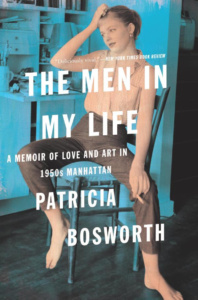 WHOSE LIFE IS IT ANYWAY
Martha Frankel
Martha is the author of Hats & Eyeglasses: A Family Love Affair with Gambling, a memoir of her family's lifelong infatuation with gambling and her own foray into online poker and its disastrous results. She began her writing career at Details Magazine writing a column about plastic surgery called Knifestyles of the Rich and Famous.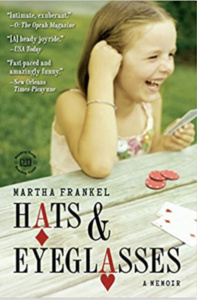 FEMINIST ACTIVISM
Robin Morgan
Robin is an award-winning poet, feminist activist, journalist, editor, and best-selling author. He books include Sisterhood IsPowerful, Sisterhood Is Global, and Sisterhood Is Forever: The Women's Anthology for A New Millennium, as well as A Hot January: Poems; Saturday's Child: A Memoir; The Demon Lover: The Roots of Terrorism; The BurningTime; and Fighting Words: A Tool Kit for Combating theReligious Right.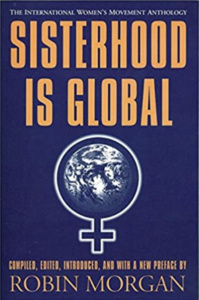 FEMINIST ACTIVISM
Farai Chideya
Farai is a fellow at Harvard's Shorenstein Center on Media, Politics and Public Policy and an MIT Media Lab Director's Fellow. She studies media racial and gender diversity, the political press, fake news, and the alt right. The former host of National Public Radio's News & Notes, she has written six books including a novel Kiss the Sky, Innovating Women: The Changing Face of Technology, and The Episodic Career: How to Thrive at Work in the Age of Disruption.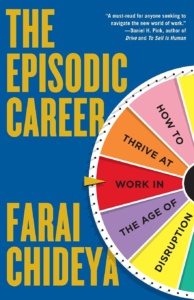 SCIENCE FICTION FESTIVAL
Lillian Longendorfer
Lillian, a former Philadelphian and now Milford resident learned to appreciate science and literature from her father and science fIction from the dime paper novels available in her early childhood. Her first novel is The Quad Consortium and the Sword of Bale. Lillian is the producer of the Science Fiction Festival and will be moderating this panel.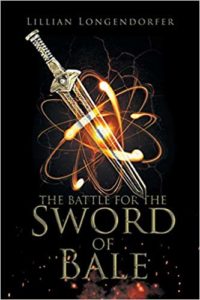 SCIENCE FICTION FESTIVAL
Lawrence C. Connolly
Lawrence is a science fiction author who is known not only for his novels and stories but for his compelling readings from memory. His novels include Veins, Vipers, and Vortex, which together compose The Vein Cycle series. One of his story collections, Voices, was a finalist for the Bram Stoker Award.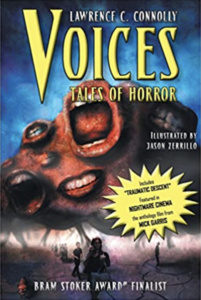 SCIENCE FICTION FESTIVAL
Gordon Van Gelder
Gordon, published his first story in 100 Great Fantasy Short-Short Stories in 1984. He was an editor for most of his career. He worked at St.Martin's Press for 12 years and edited The Magazine of Fantasy & Science Fiction for 17 years before becoming its publisher. He is also the managing editor of The New York Review of Science Fiction and other anthologies. He has been honored twice with the World Fantasy Award and has has been awarded theHugo Award twice.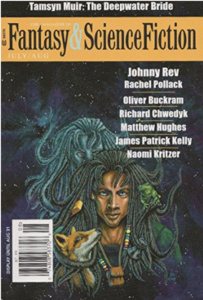 SCIENCE FICTION FESTIVAL
Robert Levy
Robert is a Harvard graduate who trained as a forensic psychologist, as well as the author of stories and plays. His novel, The Glittering World, was a finalist for both the Lambda Literary Award and the Shirley Jackson Award. His short stories appear in Black Static, Shadows & Tall Trees, Wild Stories: The Year's Best Gay Speculative Fiction and The Best Horror of the Year.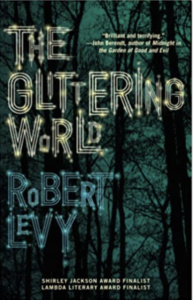 SCIENCE FICTION FESTIVAL
Paul Witcover
Paul is the author of five novels. He wrote The Watchman of Eternity as well as a collection of short stories. He is also a writer for the episodic novel Tremontaine, now in its third season at serialbon.com. He has been a finalist for the Nebula, World Fantasy, Shirley Jackson and Locus Awards and teaches writing at Gotham Writers Workshop, UCLA Extension, and at Southern New Hampshire University.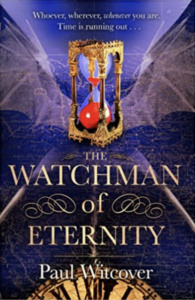 SCIENCE FICTION FESTIVAL
John Grant
John is the author of several dozen books, including the successful Discarded Science, Corrupted Science and Denying Science trilogy. He also wrote Debunk It and Eureka!—50 Scientists Who Shaped Our World. An encyclopedist, he wrote A Comprehensive Encyclopedia of Film Noir, and The Encyclopedia of Walt Disney's Animated Characters. He has twice won the Hugo Award and the World Fantasy Award and was a regular participant in the UK Milford Science Fiction Writers Conference.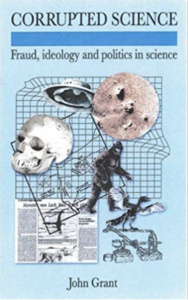 POETRY
Norma Ketzis Bernstock
Norma is the moderator of this panel. Her poetry has appeared in many literary journals including Connecticut River Review, Paterson Literary Review, Exit 13, and Edison Review. She is the author of the chapbook, Don't Write a Poem About Me After I'm Dead.
POETRY
Martin Jude Farawell
Martin is a poet and playwright. He is the author of Genesis: A Sequence of Poems and has written for a variety of journals including Cortland Review and Literary Review. His plays have been performed off-Broadway and by regional as well as college, community and international theaters from South Africa to Los Angeles.
POETRY
U-Meleni Mhlaba-Adebo
U-Meleni is a spoken-word artist, poet, actor, singer, and adjunct professor of English at Endicott College. Her most recent work is Soul Psalms. Mhlaba-Adebo has performed internationally and at the Boston Opera House and the Institute of Contemporary Art in Boston.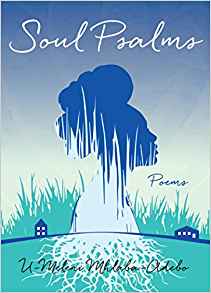 POETRY
Jean LeBlanc
Jean is the author of A Field Guide to the Spirits and The Opposite of Bird: Haiky and Haibun. She teaches English at Sussex County Community College. She offers workshops on topics such as haiku, aesthetic, persona poems, and figurative language.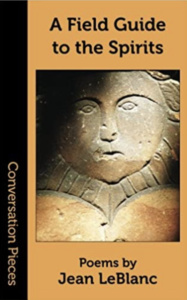 TRAVELING
Vera Moret Frendak
Vera is the producer and moderator of the travel panel. A writer and journalist Vera is also a mother and grandmother. After several careers, Vera answered an ad in a local paper to work as a stringer, covering township and municipal meetings and over time she gained the experience with local publications to call herself a writer and a journalist.
TRAVELING
Michael Pearson
Michael teaches creative writing and American literature at Old Dominion University. He is the author of seven books, among them Imagined Places: Journeys into Literary America, Dreaming of Columbus: A Boyhood in the Bronx, and Innocents Abroad Too, and most recently Reading Life – On Books, Memory and Travel.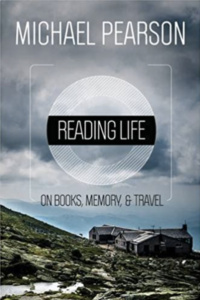 TRAVELING
Ed Wetschler
Ed is the Caribbean editor of Recommend, one of the premier magazines for the travel trade. In June he won the Caribbean Tourism Organization Inner Circle Media award for his coverage of travel trends. Ed also owns a share of the travel social network, Tripatini, and freelances for a variety of consumer publication.

TRAVELING
Sherry Amatenstein
Sherry is a journalist, author and psychotherapist. Her latest book is the anthology, How Does That Make You Feel: True Confessions From Both Sides of the Therapy Couch. Her great love is travel journalism, and she has travelled the globe from Kenya and Alaska to Finland, Costa Rica, Belize, Hawaii and Australia. She has written travel stories for Hemispheres, New York Daily News, Toronto Star, and Redbook.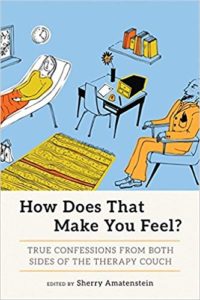 FAUCHERE - TEN RESTAURANTS THAT CHANGED AMERICA
Paul Freedman
Paul is a professor of history and author of Images of the Medieval Peasant, which won the Haskins Medal from the Medieval Academy of America. His interest in the history of food and cuisine led to Ten Restaurants that Changed America, a way of looking as U.S. food history through ten distinct restaurants.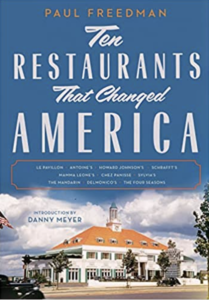 FAUCHERE - TEN RESTAURANTS THAT CHANGED AMERICA
Chef Michael Glatz
Chef Michael is the Executive Chef of the Hotel Fauchere. He began his career in hospitality at the Culinary Institute of America in 1981. His professional experiences have taken him on a journey through kitchens and dining rooms, vineyards and fIsheries, pastures and milking parlors, cheese caves and orchards.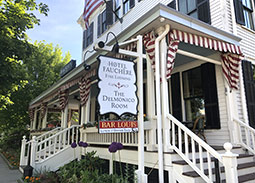 FAUCHERE - THE YEAR THAT CHANGED LITERATURE
Bill Goldstein
Bill's The World Broke in Two:Virginia Woolf, T.S. Eliot, D.H. Lawrence,E.M. Forster, and the Year That Changed Literature is a revelatory narrative of the intersecting lives and works of revered authors Virginia Woolf, T.S. Eliot, E.M.Forster, and D.H. Lawrence during 1922, the birth year of modernism. Goldstein, the founding editor of the New York Times books website, now reviews books and interviews authors for NBC's Weekend Today.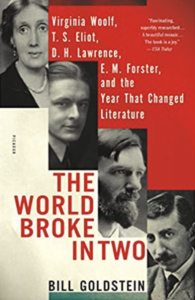 FAUCHERE - THE POX LOVER
Anne-Christine d'Adesky
Anne-Christine takes us on a tour of Manhattan's once-funky and now-gentrified East Village: through squatter protests and civil disobedience clashes with police to all-night drag and art-dance parties. She relives the fun-loving anarchy of the Lesbian Avengers and more. She is a veteran AIDS journalist, lesbian activist, and Haitian rights advocate.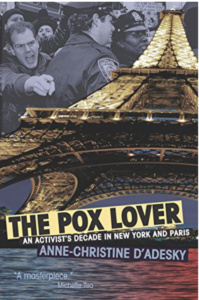 FAUCHERE - THE POX LOVER
Edson Whitney
Edson is a behavior change communication specialist in public health.Working at the Johns Hopkins University's Bloomberg School of Public Health in far-flung corners of the globe, he has experienced first hand the devastating effects of the HIV epidemic, poverty, war and the resettlement of refugees.
ARTISTS WHO WRITE ABOUT ART
Maleyne Syracuse
Maleyne is the producer and moderator of this panel. She wrote the foreword to Out Of Pixels: Grethe Sørensen, Tapestries and Other Projects, 2012 – 2017. Maleyne is President of the Board of Directors of Peters Valley School of Craft and passionate about textile craft and design. As part of her recent Masters studies she worked as a curatorial intern in the Textiles Department at the Cooper Hewitt and continues to write about the museum's textile collection.
ARTISTS WHO WRITE ABOUT ART
Kristin Muller
Kristin is the Executive Director of Peters ValleySchool of Craft and adjunct instructor for the graduate ceramics program at Hood College. A passionate ceramic artist Kristin is the author of The Potter's Studio Handbook: A Start to Finish Guide to Hand-built and Wheel-Thrown Ceramics and Making Good: An Inspirational Guide to Being and Artist Craftsman (co-authored with Jacklyn Scott and Tommy Simpson). She exhibits her work nationally and teaches many workshops.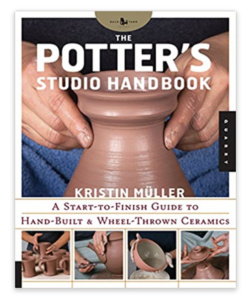 ARTISTS WHO WRITE ABOUT ART
Bruce Dehnert
Bruce is the Head of Ceramics at Peters Valley School of Craft. His first book, The Simon Leach Pottery Handbook, was published in 2016. He studied ceramics with Rudi Autio and Ken Little. Dehnert's documentary film, Traces, is part of the The New Museum's collection in New York City. Dehnert was recently elected to the International Academy of Ceramics. He is working on a biography of the Japanese-British ceramicist, Takeshi Yasuda.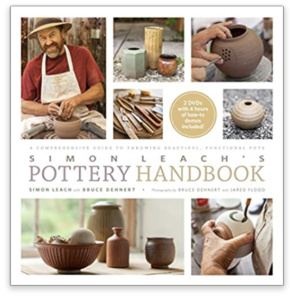 ARTISTS WHO WRITE ABOUT ART
Susan Brown
Susan is Associate Curator of Textiles at Cooper Hewitt, Smithsonian Design Museum, and curates exhibitions like Extreme Textiles: Designing for High Performance, ColorMoves: Art and Fashion by Sonia Delaunay, Quicktakes: Rodarte, andDavid Adjaye Selects. She has published articles in Hali, Surface Design, and American Craft. She also teaches at the History of Design and Curatorial Studies offered by CooperHewitt with Parsons and the Institute of Fine Arts, NYU.
PIKE CO LIBRARY - CHILDREN & YA
Lindsay Barrett George
Lindsay is the author of Box Turtle at Long Pond, Inside Mouse/Outside Mouse and Maggie's Ball, to name a few. Among her many accomplishments, her books have received NSTA/CBC Outstanding Science Trade Books for Children awards, American Bookseller Pick of the Lists selections, and the Children's Literature Award.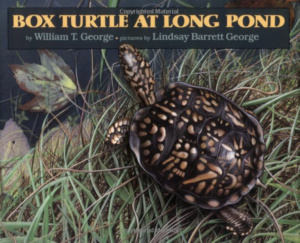 PIKE CO LIBRARY - CHILDREN & YA
Gayle C. Krause
Gayle has written numerous books for both middle grade and young adults. Her latest book is Twice Betrayed. She is an active member of SCBWI, KIDLIT, Ink, and Keystone State Reading Association. Her work has been nominated for the Boston Globe/Horn Book Award and The International ReadingAssociation Award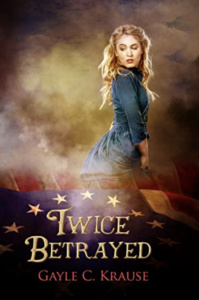 PIKE CO LIBRARY - CHILDREN & YA
Melinda Michaels
Melinda is the author of Golden and Roses Golden, her first books in a Young Adult magic realism series, followed by the sequel Roses. Melinda lives in Milford and when she's not writing she likes to research obscure time periods for her own illumination or she can be found refurbishing old furniture.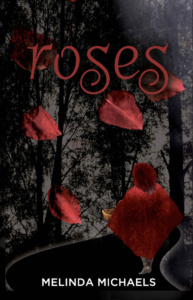 PIKE CO LIBRARY - CHILDREN & YA
Michelle Oram
Michelle recently published her first children's book, Songs of the Woods, and wrote and produced a CD of songs that accompany the story. She is a graduate of the Boston Conservatory of Music and was the Director of Musical Theater at Judith Wharton Music Center.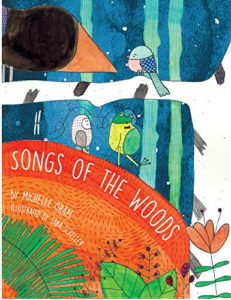 WOMEN WRITING THEIR LIVES
Amy Ferris
Produced by Amy Ferris. With all the misogyny and upheaval in the world, women's voices and women's stories are urgently, vitally needed. It begins with a word. A sentence. A first line—it's a moment—that moment ignited. Activated. Whether it's deeply personal or greatly imagined when it lands on the page. Most of us have a story we want to share, write about; a secret or two we want to spill. And most of us don't know where or how to begin. It's daunting… that first word, or sentence; it is even more daunting when you realize you have that power: extraordinary power. Join moderator Brooke Warner, as she asks the eight women on the panel about the irrefutable power of the written word, whether it's a memoir, or a piece of fiction, and how writing has changed and even saved their lives.
WOMEN WRITING THEIR LIVES
Brooke Warner
Brooke, the moderator, is the Publisher of She Writes Press. She sits on the Executive Board of the Independent Book Publishers Association and The National Association of Memoir Writers. She is the author of five non-fiction books on writing a memoir and how to get published. She writes a monthly column for Publishers Weekly.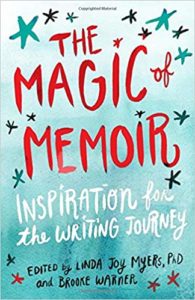 WOMEN WRITING THEIR LIVES
Corie Skolnick
Corie is the author of two novels, America's Most Eligible and Orfan. She has contributed to numerous anthologies, and is a featured author on David Core's podcast, Thrills and Mysteries. She is an honorable mention recipient in the short story category from The Oregon Writers Colony. She has been published in magazines, and literary works.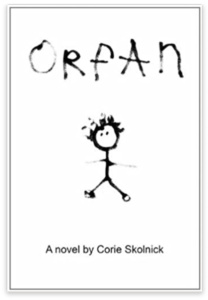 WOMEN WRITING THEIR LIVES
Kitty Sheehan
Kitty is a writer, editor, corporate trainer, consignment store owner and graphic designer. Kitty founded and directs the Dartbrook Writers Retreat. A freelance copywriter, she is also a social media editor and consultant for several brands and participates in discussions on social media trends. Kitty's essay, Irish Wake-up Call, was published in the anthology Shades of Blue, edited by Amy Ferris. She is editorial director for the annual Woodstock Bookfest in Woodstock, NY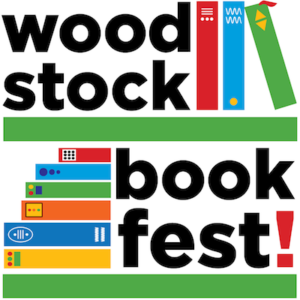 WOMEN WRITING THEIR LIVES
Barbara de Vries
Barbara is the author of Stupid Model, a Memoir. As a designer and publisher she has created numerous books: Savor, Theater of Shopping, Fire Island Modernist, Un-folded, and Qualities of Duration. As a Plastic Pollution activist, Barbara was featured in the Sundance movie One Beach and a TED talk. She is working on a book of her days as Director of Design at CK, Calvin Klein, a memoir that focusses on the women behind Calvin's back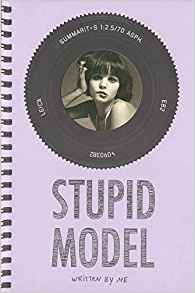 WOMEN WRITING THEIR LIVES
Heather Summerhayes Cariou
Heather is the author of Sixty fiveRoses: A Sister's Memoir (Globe and Mail Best 100 Books of 2006, Canada Reads Top 40 Finalist 2010). She holds a B.F.A. in Theatre/Performance and recently earned a Master of Science degree in Narrative Medicine from Columbia University, where she is working on a Fellowship. Heather spent 15 years as a professional actor in Canada and off-Broadway before turning to writing full-time.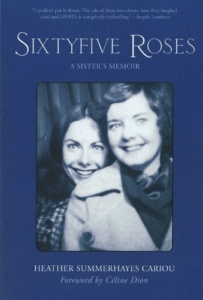 WOMEN WRITING THEIR LIVES
Angela M Giles
Angela is published online at The Nervous Break-down, Literary Mothers, Medium: Human Parts as well as other journals. She has been featured at The Healing Muse and is a contributor to Shades of Blue, an anthology on depression and suicide from Seal Press. She is an editor at TheManifest-Station. Angela prides herself on being an accidental warrior working to make grace and kindness sexy again. Her full-time passion is her son.
WOMEN WRITING THEIR LIVES
Ellen Meister
Ellen is the author of five novels, including Dorothy Parker Drank Here, Farewell, Dorothy Parker, The Other Life and The Smart One. Her Parker books have been optioned by HBO for a series. Her non-fiction has been published in The New York Times, Wall Street Journal, Writers Digest, Daily Beast, and Huffington Post. She teaches creative writing at Hofstra University.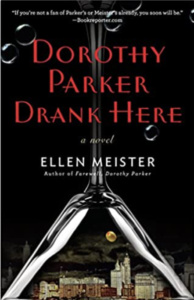 WOMEN WRITING THEIR LIVES
Linda Schreyer
Linda is an author, television/ screenwriter, and writing teacher. She began her career as a music composer, studying music with Steve Reich and Phillip Glass and her film scores were nominated for a few Clios. Her most recent novel, Tears and Tequila has been optioned asa television series. She has been nominated for a Writers Guild Award, and received both a Christopher Award and an Ollie Award.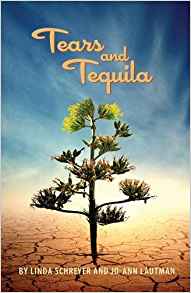 TRIUMPH OVER TRAUMA
Ruby Lynn Willis
Ruby, producer and moderator, is a writer, storyteller, and performance artist. She developed a unique storytelling style in her early performances in GreenwichVillage, NYC and the Port Jervis Poet Society. Over the last four years, Ruby has produced and starred in seven variety shows with her story of Re-Growing Up.
TRIUMPH OVER TRAUMA
Terri Muuss
Ruby, producer and moderator, is a writer, storyteller, and performance artist. She developed a unique storytelling style in her early performances in GreenwichVillage, NYC and the Port Jervis Poet Society. Over the last four years, Ruby has produced and starred in seven variety shows with her story of Re-Growing Up
TRIUMPH OVER TRAUMA
Joules Evans
Joules is a writer, runner girl, cancer activist, and a fierce cheerleader of her friends and their creative endeavors. She is a girl with a severe wanderlust and a travel writer, photographer, and a You Tube Blogger. On August 20, 2017 Joules celebrated her 9th cancerversary. Sorry if that's a spoiler alert to her memoir: ShakenNot Stirred…A Chemo Cocktail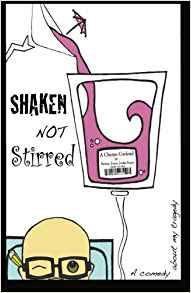 TRIUMPH OVER TRAUMA
Sherry Amatenstein
Sherry is a therapist and the author of How Does ThatMake You Feel? True Confessions from Both Sides of the Therapy Couch. As the child of holocaust survivors she focusses on people's pain and helping them heal in her private practice. She also works at a state run clinic with patients who are homeless, have suffered sexual and physical abuse, been in jail, rehab, and/or have PTSD.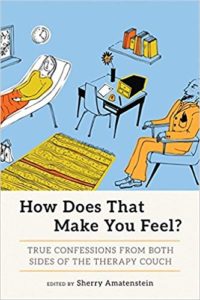 GREY TOWERS, TREES AND THE AMERICAN CANOPY
Eric Rutkow
American Canopy: Trees, Forests, and the Making of a Nation gives us a fascinating new lens through which to understand our history. For instance, did you know that trees were the overriding reason that England was determined to colonize America? What better place than Grey Towers to hear author Eric Rutkow andNancy Pinchot discussing his startling new interpretation of American history at the home of Gifford Pinchot, who was among the first to preach the gospel of trees 100 years ago?