Meet Our Authors and Panelists
2022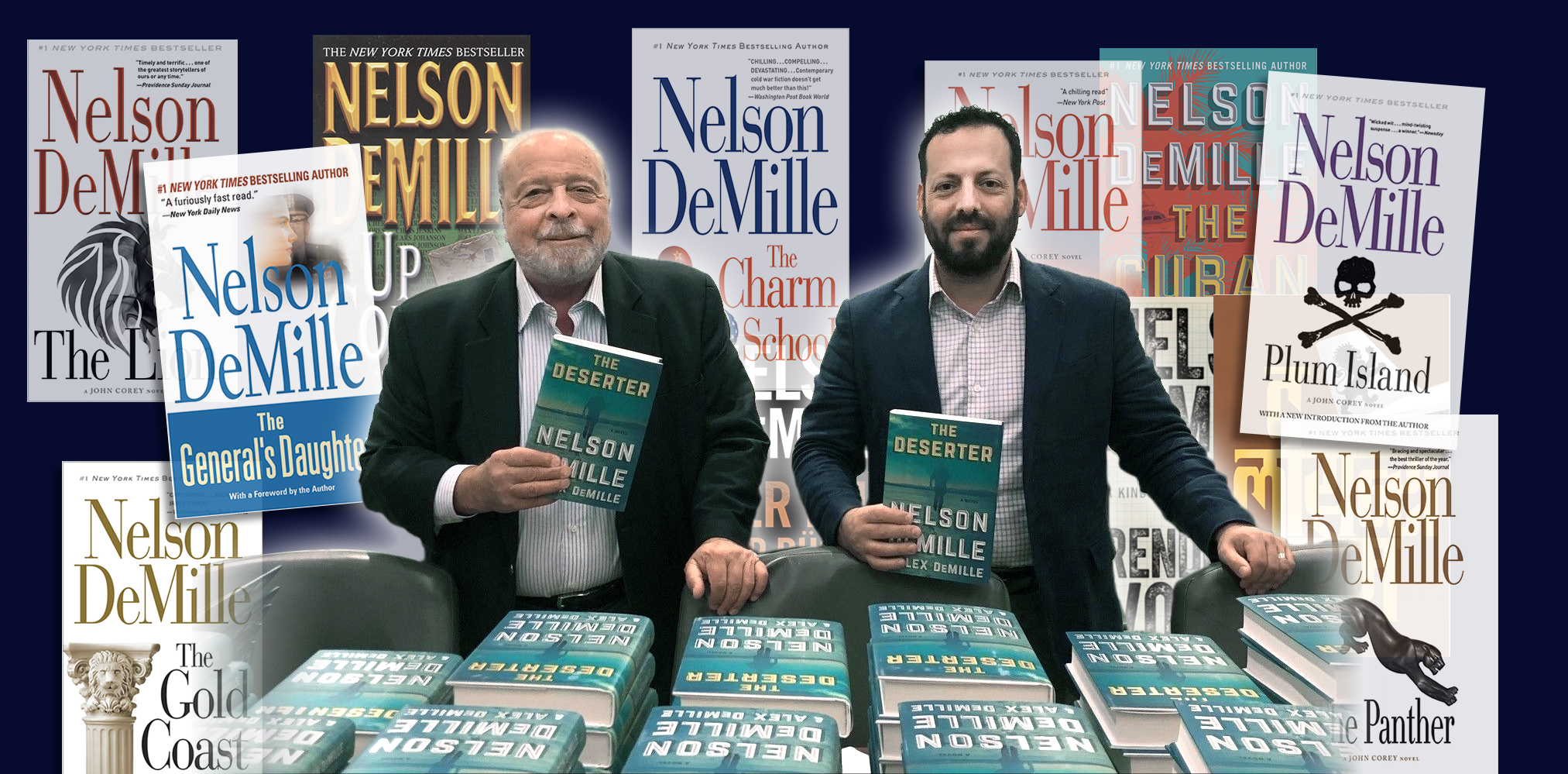 MAIN STAGE
Nelson DeMille
Nelson DeMille is the best-selling author of twenty-one novels, six of which reached # 1 on the New York Times best-seller list. His novel The General's Daughter was made into a major motion picture starring John Travolta. He is a combat-decorated US Army veteran.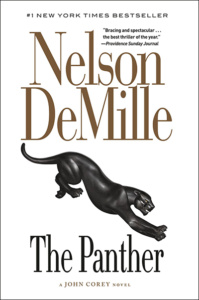 MAIN STAGE
Alex DeMille
Alex DeMille is a writer, director, and film editor. He has won multiple awards and fellowships for his screenplays and films. The Deserter, which he wrote with his father Nelson DeMille, is his debut novel.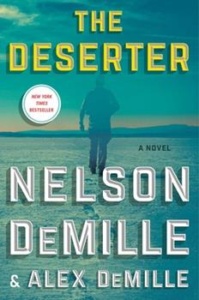 MAIN STAGE
Stephen Rubin
Moderator Stephen Rubin has built one of the most successful track records of any publisher in the book industry as head of Doubleday and Henry Holt. He published such authors as John Grisham, Dan Brown, Bill O'Reilly, Hillary Mantel, and many other blockbuster best sellers. He is currently Consulting Publisher at Simon & Schuster.
THE GIN GAME
Len Cariou
Tony award winner, Len Cariou, currently featured on the hit TV series Blue Bloods will join his wife writer, actor, and activist, Heather Summerhayes Cariou, in a reading of the two-character Pulitzer Prizewinning play The Gin Game by Donald L. Coburn. This is a tragi-comedy, about two people near the end of their lives who begin a friendship out of necessity.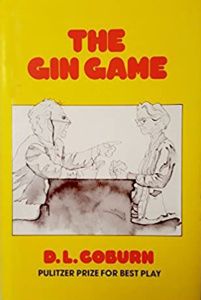 THE GIN GAME
Heather Cariou
Heather Summerhayes Cariou is a writer, actor, and activist. She is the author of Sixty-FiveRoses: A Sister's Memoir. She is a founding member of the Galaxy Writers Workshop and a Board member of the International Women's Writing Guild.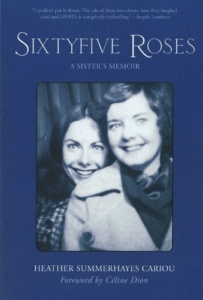 WHAT IS AMERICAN FOOD?
Paul Freedman
Historian and author Paul Freedman, author of Ten Restaurants That Changed America and American Cuisine-And How It Got That Way will explore this question with author, journalist and dedicated foodie, Richard Morais.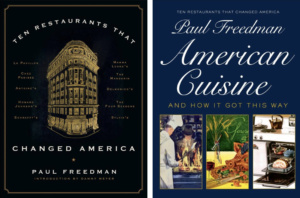 WHAT IS AMERICAN FOOD?
Richard Morais
Richard C. Morais is an award-winning financial journalist and novelist. He is best known as the author of the New York Times and international bestseller The Hundred-Foot Journey, a culinary novel .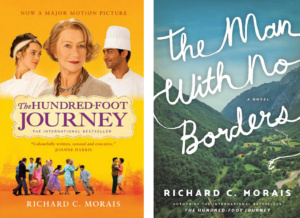 BOOKS YOU MAY NEVER GET TO READ
James Kirchick
James Kirchick is an author, journalist, and foreign affairs writer whose latest book "Secret City: The Hidden History of Gay Washington" is a NYTimes best-seller.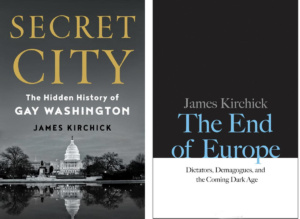 BOOKS YOU MAY NEVER GET TO READ
Jamie Raab
Jamie Raab was the long time President and Publisher of Grand Central Books, a major imprint of Hachette Book Group. She co-founded and was Publisher of the recently established Celadon Books, a division of Macmillan Publishers. Currently, she is Publisher-At-Large at Macmillan Publishers.

BOOKS YOU MAY NEVER GET TO READ
Regina Brooks
Literary agent Regina Brooks is the founder and president of Serendipity Literary Agency, LLC which represents a diverse base of award-winning clients in adult and young adult fiction, non-fiction, and children's literature.

BOOKS YOU MAY NEVER GET TO READ
Brooke Warner
Moderator: Brooke Warner is the Publisher of She Writes Press. For eight years she was the ExecutiveEditor of Seal Press. She sits on the Boards of theBook Industry Study Group and the National Association of Memoir Writers.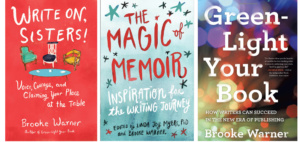 WRITING ABOUT ROCK & ROLL
Sheila Weller
Sheila Weller is the author of the best-seller Girls Like Us: Carole King, Joni Mitchell, Carly Simon—And the Journey of a Generation as well as the acclaimed family memoir Dancing at Ciro's: A Family's Love, Loss, and Scandal on the Sunset Strip.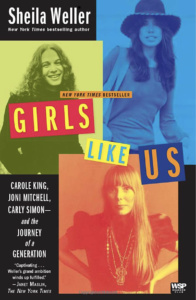 WRITING ABOUT ROCK & ROLL
Bob Guccione, Jr.
Moderator, Bob Guccione, Jr., created and published Spin Magazine, the enormously successful music magazine that developed a reputation for award-winning investigative journalism. Subsequently he launched Gear, a critically acclaimed young men's pop culture magazine.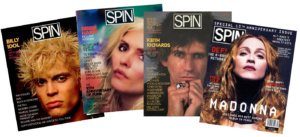 WRITING ABOUT ROCK & ROLL
James Greer
James Greer is a journalist, musician, novelist, screenwriter, and critic. He was a senior editor and senior writer for Spin Magazine. He started the band DCTV, published two novels and a book of short fiction, and wrote or co-wrote several movies.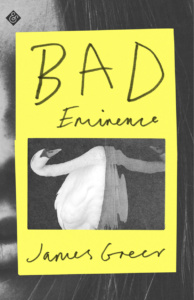 THE GIN GAME
Michelle Oram
Michelle produced the show with Tony and Emmy award winner Len Cariou and his wife, Heather Cariou at the Milford Theatre in Love Letters at the Milford Readers and Writers Festival 2017. She is pleased to be producing The Gin Game starring Len and Heather for the 2022 opening performance at the Milford Readers and Writers Festival in the newly renovated historic Milford Theatre.
SCI-FI FANTASY
Karen Heuler
Moderator, Karen Heuler's stories have appeared in over 120 literary and speculative magazines and anthologies, as well as in a number of Best Of anthologies. She has won an O. Henry and various other awards and wouldn't mind winning a few more.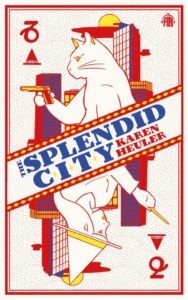 SCI-FI FANTASY
Nicholas Kaufmann
Nicholas Kaufmann is the Bram Stoker Award-nominated, Thriller Award nominated, Shirley Jackson Award nominated and Dragon Award-nominated author of six novels, the most recent of which is the best-selling horror novel 100 Fathoms Below, co-written with Steven L. Kent.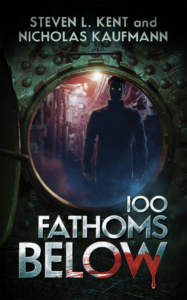 SCI-FI FANTASY
Alex Shvartsman
Alex Shvartsman is the author of The Middling Affliction and Eridani's Crown fantasy novels. Over 120 of his stories have appeared in Analog, Nature, Strange Horizons, etc. He won the WSFA Small Press Award for Short Fiction and was a two-time finalist for the Canopus Award for Excellence in Interstellar Fiction.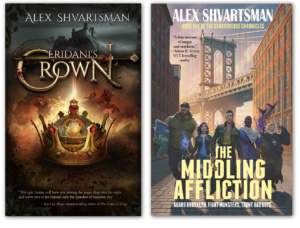 SCI-FI FANTASY
Randee Dawn
Randee Dawn is a Brooklyn-based author and journalist. Her first novel is the humorous pop-culture fantasy Tune in Tomorrow. Her short fiction has appeared in a variety of publications and podcasts including Dim Shores Presents, Horror for the Throne, and Another World: Stories of Portal Fantasy.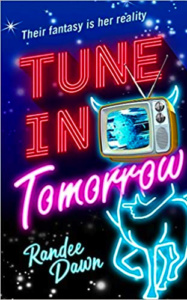 SCI-FI FANTASY
C.S.E. Cooney
C.S.E. Cooney won the World Fantasy Award for her collection Bone Swans in 2016. Her new collection, Dark Breakers, featuring stories set in the same world as Desdemona and the Deep. Her novel Saint Death's Daughter debuted with Solaris in April 2022.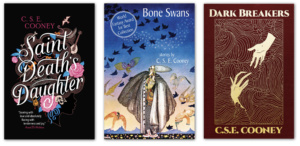 PARANORMAL
& GHOST HUNTING
Bobby J Gallo
Bobby J. Gallo is an avid ghost hunter, published author, speaker, networking leader, corporate trainer, web series producer, musician, and a world-class professional magician that created of the International Conservatory of Magic.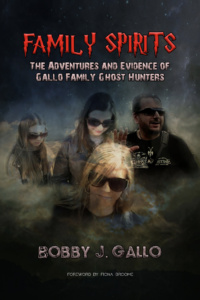 PARANORMAL
& GHOST HUNTING
Eleanor Wagner
Eleanor Wagner, founder of The Lady Ghostbusters Paranormal Team, is the author of four books: Dream a Little Dream, Sussex County Hauntings and Other Strange Phenomena: Parts l and ll , and her most recent title, Warren County Hauntings and Other Strange Phenomena.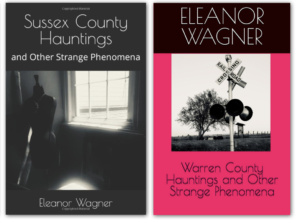 PARANORMAL
& GHOST HUNTING
Jennifer Zeigler
Moderator: Jennifer Ziegler has been naturally sensitive to spirits from a young age. Her home of 30 years in North Stamford Connecticut is spiritually active and has been the center for many ghost hunting investigations. She has also studied with world-renowned psychic medium James Van Praagh.
TWO GENTLEMEN
OF MILFORD
John DiLeo
John DiLeo is the author of seven books about classic movies: And You Thought You Knew Classic Movies, 100 Great Film Performances You Should Remember—But Probably Don't, Screen Savers and more.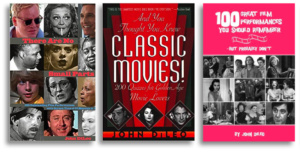 TWO GENTLEMEN
OF MILFORD
Richard C. Morais
Richard C. Morais is an award-winning American journalist and novelist. He is the author of the New York Times and international bestseller The Hundred-Foot Journey, a novel that follows the life of an Indian chef as he conquers the rarified world of French haute cuisine.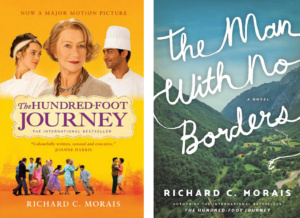 CAMPAIGN AGAINST LYNCHING
Paula Giddings
Ida, A Sword Among Lions and the Campaign Against Lynching received the Los Angeles Times Book Prize in Biography and was a finalist for the National Book Critics Circle award. Ida also received the Letitia Woods Brown Book Award from the Association of Black Women Historians.
CAMPAIGN AGAINST LYNCHING
Christa Caceres
Christa Caceres serves as President for the Monroe County Chapter of the NAACP. She holds a B.A. in Jurisprudence and M.S. in Law and Public Policy from the California University of Pennsylvania.
Following calls for reform in law enforcement, Christa has taken a proactive approach and formed the Monroe County Community Roundtable which unites the leaders of local and state law enforcement with Monroe County NAACP to find strategic and creative ways to make lasting changes in our community together.
GAY WASHINGTON
James Kirchick
Washington, D.C., has always been a city of secrets. Few have been more dramatic than the ones revealed in James Kirchick's Secret City. For decades, the specter of homosexuality haunted Washington. The mere suggestion that a person might be gay destroyed reputations, ended careers, and ruined lives.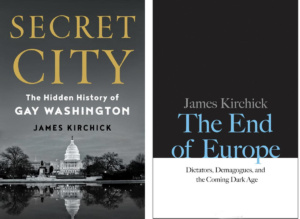 GAY WASHINGTON
Mayor Sean Strub
Moderator, Sean Strub is a long-time LGBT and political activist who first went to Washington, DC, as a young closeted man in 1976, to operate a 'Senators Only' elevator in the U.S. Capitol. He was the first openly HIV+ person to run for federal office and today serves as Mayor of Milford, Pennsylvania.
THE VIRAL
UNDERCLASS
Steven W. Thrasher
Steven is a prominent journalist, social critic and LGBTQ scholar, who holds the inaugural Daniel H. Renberg Chair at Northwestern University's Medill School. He frequently offers expertise on the relationship between viruses and inequality.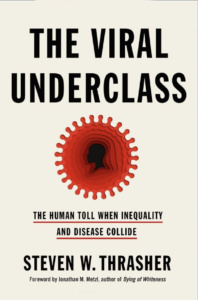 THE VIRAL
UNDERCLASS
Edson Whitney
Edson Whitney's career in behavior change communication for public health has spanned the globe for over 35 years with the Johns Hopkins School of Public Health as Assoc. Director and Sr Technical Advisor. From Africa to Asia, his design, development and management of national communication strategies and programs has covered maternal and child health, HIV/AIDS prevention, adolescent reproductive health and, more recently, Ebola recovery strategies, and more.
LIBRARY - FUTURE OF YA & BOOK BANNING
Melinda Michaels
Melinda lives in Pennsylvania. A self-proclaimed historian, she finds an immense amount of joy in knowing useless facts, exploring historical places and drinking copious amounts of tea. When she's not writing she can be found researching obscured time periods for her own amusement, refurbishing old furniture and baking.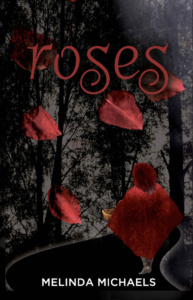 LIBRARY - FUTURE OF YA & BOOK BANNING
John E. Thompson
John writes award-winning books for both adults and children. His first Middle Grade mystery, The Girl from Felony Bay was a Junior Library Guild Selection and was named Best Children's Book 2014 by the Southern Independent Booksellers. It is also a Finalist for the Black-Eyed Susan Award, South Carolina Book Award, the William Allen White Award and the Maine State Student Book Award.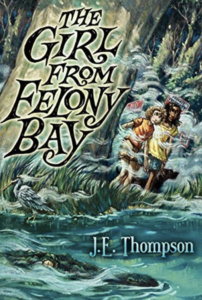 LIBRARY - FUTURE OF YA & BOOK BANNING
Kimberly Giarratano
Kimberly is an author of mysteries for teens and adults. Her debut novel, Grunge Gods and Graveyards, won the 2015 Silver Falchion Award for Best YA at Killer Nashville. A former librarian, she is currently an instructor at SUNY Orange County Community College.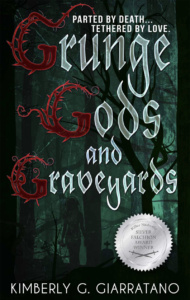 LIBRARY - FUTURE OF YA & BOOK BANNING
Rachel Goldstein
Moderator, Rachel Goldstein has been the librarian at the Dingman Delaware Middle School since 2010. She is currently the department chair, and resides in Scranton, Pennsylvania with her husband and dog. When not leading nerdy clubs at the middle school, like Anime club, the Reading Olympics team, DDTV, the morning news program, and the Lighting and Sound tech for the school's drama productions, she can be caught reading and gaming while sipping her tea.
COMING HOME
Barbara de Vries
Barbara de Vries and The Better World Store believe in simple, creative, and sustainable lifestyles that are sensitive to the impact and footprint we leave behind. Coming Home features the lives of 14 individuals who inspire and engage in their local communities with similar ideals.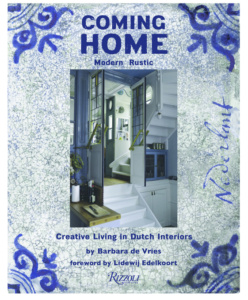 GREY TOWERS
Jeffrey H Ryan
This Land Was Saved for You and Me: How Gifford Pinchot, Frederick Law Olmsted, and a Band of Foresters Rescued America's Public Lands. In it, Jeffrey covers the period between 1865 (when Olmsted contributed to the creation of Yosemite as a park and created its management plan) to the signing of the Wilderness Act of 1964. Olmsted influenced Gifford Pinchot, who became the first head of the National Forest Service, and in turn, hired foresters who became the founders of The Wilderness Society.