Meet Our Authors and Panelists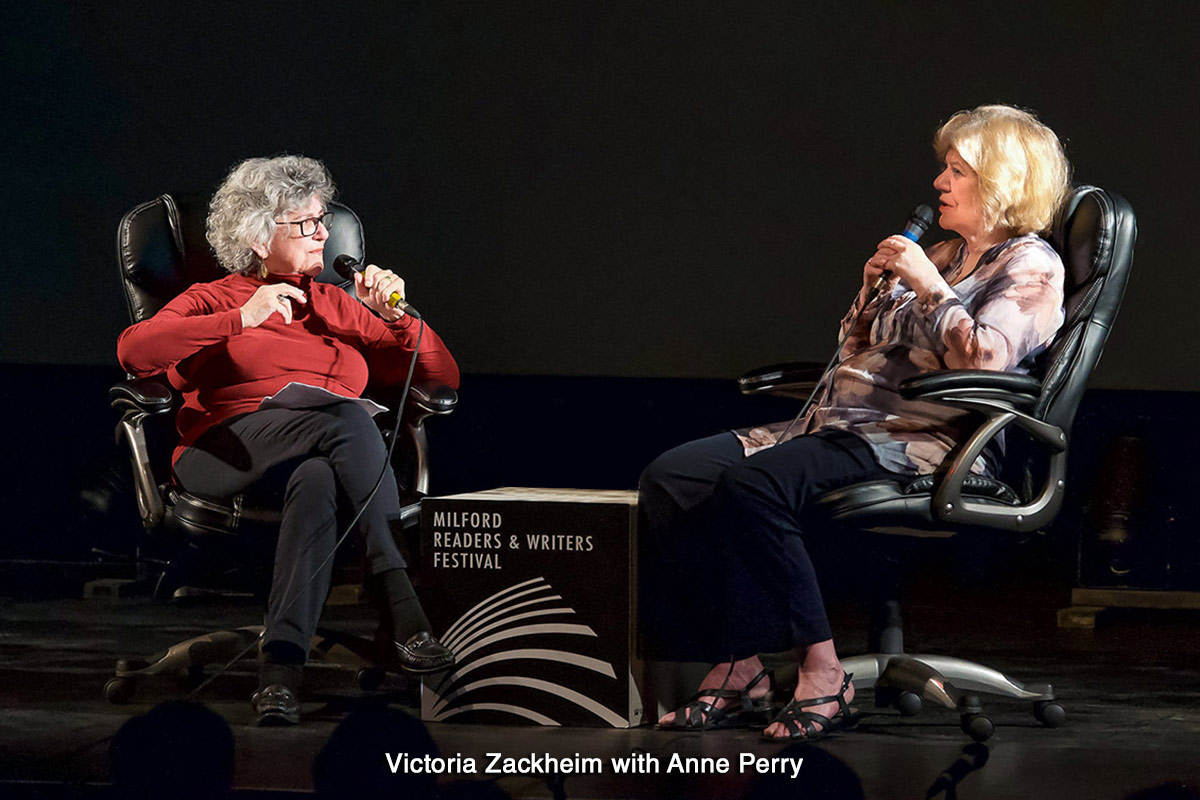 MAIN STAGE
Anne Perry
The prolific international bestselling author of historical mystery fiction, including the hugely successful and long running Thomas Pitt series and William Monk series.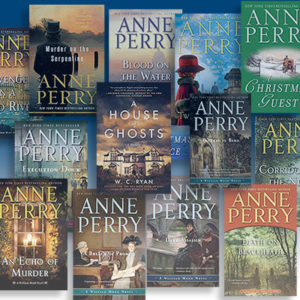 MAIN STAGE
Victoria Zackheim
Novelist, playwright, screenwriter, teacher and editor of six anthologies.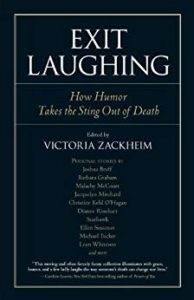 MAIN STAGE
Lisa Lampanelli
Star funny woman and master of insult comedy Lisa Lampanelli talks about why she quit Stand-Up to dedicate her life to running transformational workshops and performing storytelling shows.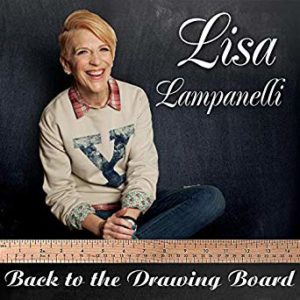 LAST BOAT OUT OF SHANGHAI
Helen Zia
Helen will speak about her new book "Last Boat Out of Shanghai: The Epic Story of the Chinese who Fled Mao's Revolution" and how she discovered her mother's harrowing long hidden past.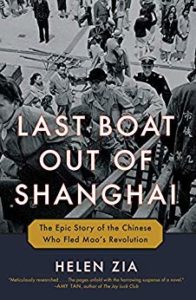 LAST BOAT OUT OF SHANGHAI
Anne Cheng
Professor of English and American Studies at Princeton University. She has written three books and numerous published articles.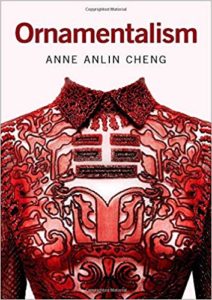 LISA LAMPANELLI INTERVIEW
Carol McManus
Founder and managing partner of CKC Global Media, Carol uses her experience as a professional speaker, radio host, social media strategist and published author to help others.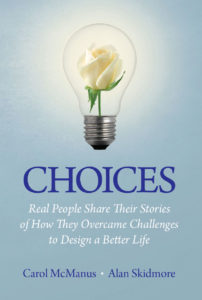 CONSTITUTION UNDER SEIGE
Judge Andrew Napolitano
Author and Fox News senior legal analyst returns to the Festival to discuss the major constitutional challenges now facing our nation.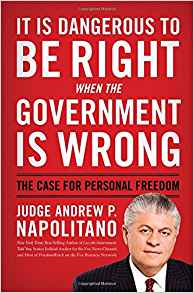 CONSTITUTION UNDER SEIGE
Jeffrey Rosen
A law professor at the Law School of GW University and an influential writer and commentator on legal issues. He is the President and CEO of the National Constitution Center, in Philadelphia.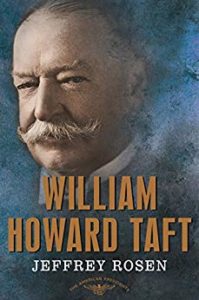 CONSTITUTION UNDER SEIGE
Sean Strub - moderator
Moderated by Sean Strub, Mayor of Milford, Pa., a longtime activist and author of "Body Counts, A Memoir of Activism, Sex, and Survival".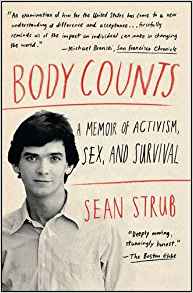 WRITING ABOUT THE CIA
Jack Devine
Author of the memoir "Good Hunting: An American Spymaster's Story" about his thirty-two year career with the Central Intelligence Agency.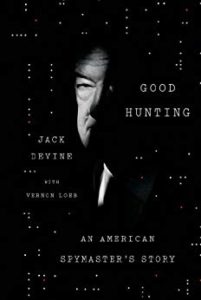 WRITING ABOUT THE CIA
Tim Weiner
As a reporter for the NY Times covering American intelligence, Tim Weiner won a Pulitzer Prize for his work on secret national security programs.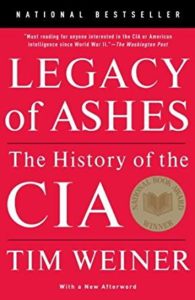 WRITING ABOUT THE CIA
Lucian Truscott IV
As the third generation of a military family, Lucian Truscott IV attended West Point and wrote the acclaimed novel "Dress Grey" about his time there.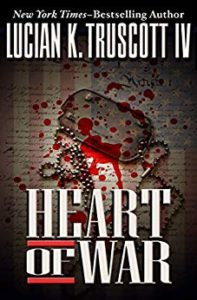 LIFE IN THE AFTERLIFE
George Anderson
George has done more than 35,000 sessions for the bereaved and is recognized as the most scientifically tested medium of our time.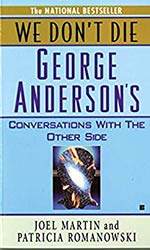 LIFE IN THE AFTERLIFE
Dr. Eben Alexander
Best-selling author of "Proof of Heaven: A Neurosurgeon's Journey Into the Afterlife" which describes his 2008 near-death experience.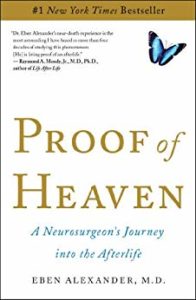 LIFE IN THE AFTERLIFE
Megan Smith-Harris - moderator
Actress, writer, producer and an award-winning documentary film maker. She is the editor of Wilton Magazine and is the Director of The Ridgefield International Film Festival (RIFF) in Ridgefield, CT.
IN THE COMPANY OF LEGENDS
Joan Kramer
Joan was an assistant talent co-ordinator for The Dick Cavett Show, associate producer for a Candid Camera Special, and writer for Live from Lincoln Center.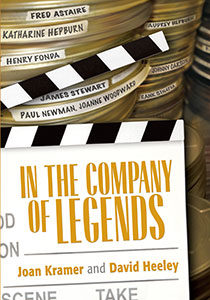 IN THE COMPANY OF LEGENDS
David Heeley
David has received many awards, including six Emmys, has been nominated for three Directors Guild of America awards, and has taught at the New York University's School of Continuing and Professional Studies.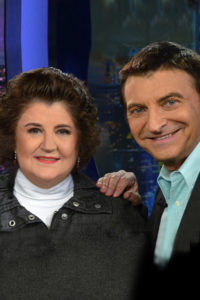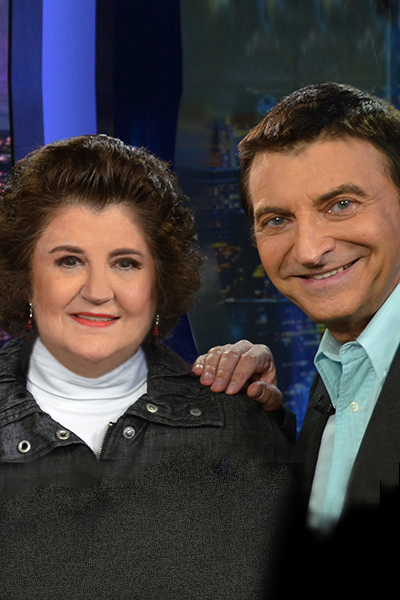 IN THE COMPANY OF LEGENDS
John DiLeo
John is the author of six books about classic movies. He has been an annual participant in the Black Bear Film Festival, conducting onstage interviews with Farley Granger, Arlene Dahl, Marge Champion, Keir Dullea, Jane Powell, Rex Reed, Tab Hunter, Lorna Luft, and Jane Alexander.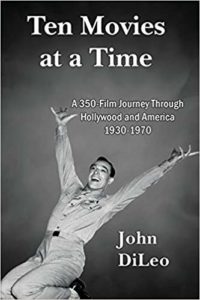 TEACHING US TO RESIST
Mary Frances Barry
In "History Teaches Us to Resist: How Progressive Movements Have Succeeded in Challenging Times", Mary Frances Barry recounts many of the protests in which she was active, analyzes their organizing strategies, and considers the lessons we can learn.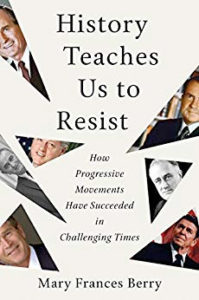 TEACHING US TO RESIST
Rep. Matt Cartwright
Serves in the U.S. House of Representatives, representing northeast Pennsylvania's 8th District. He also has a University of Pennsylvania connection, as a graduate of its law school and having served as the editor of the University of Pennsylvania Law Review.
SCI-FI FANTASY
Barbara Krasnoff
Her short story "Sabbath Wine", was a finalist for the 2016 Nebula Award. Her mosaic novel "The History of Soul 2065". Publishers Weekly described as, "Powerful and dreamlike."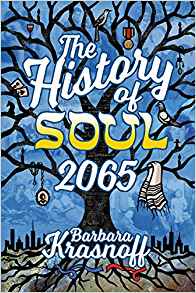 SCI-FI FANTASY
Michael Libling
Michael is a World Fantasy Award-nominated author whose short fiction has appeared in many of the top science fiction and fantasy magazines.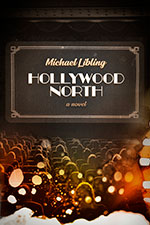 SCI-FI FANTASY
Rajan Khanna
Rajan is an author, podcaster, musician and narrator. His three novels, "Falling Sky," "Rising Tide" and "Raining Fire," take place in a post-apocalyptic world of airships and floating cities.
SCI-FI FANTASY
Matthew Kressel
Matthew is a three-time Nebula Award Finalist and a Eugie Award Finalist, his novel "King of Shards" was hailed as "Magestic and resonant," by NPR Books.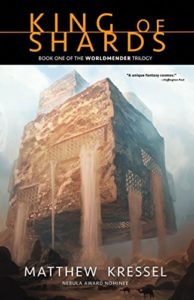 SCI-FI FANTASY
Susana Sheldon
"Hope's Hopes" is Susanna's first book, which received recognition as being part of the semi-finalist round for Create Space's Contest in the year the book was published (2014).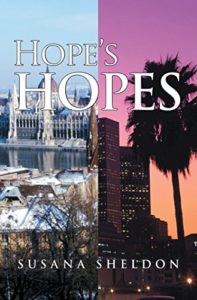 SCI-FI FANTASY
Lillian Longendorfer
Lillian is the Panel Coordinator. A retired pathologist and laboratory director, her first novel The Quad Consortium and the Sword of Bale was published in 2015.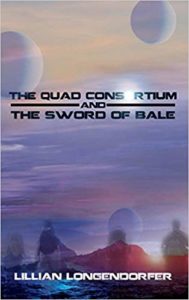 ROMANCE
Eleanor Wagner
Eleanor is the author of "Dream A Little Dream", a supernatural romance.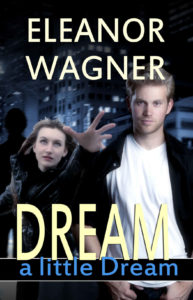 ROMANCE
Dr. Patrick Suraci
Dr. Suraci is a clinical psychologist in Manhattan, New York. He taught classes in John Jay College of Criminal Justice. His most recent book is a gay romance novel titled, "A Dream Life".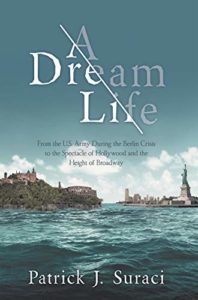 ROMANCE
DC Caruso
DC Caruso has published five books to date, including "Snowbound" along with her newest release, "A Troubled Boy".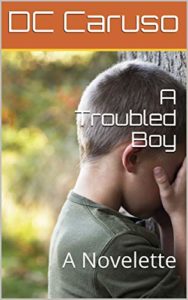 RHYTHM & RHYME IN POETRY
UMeleni Mhlaba-Adebo
UMeleni is a poet, author, actress, singer and educator who has long performed nationally and internationally in Zimbabwe, South Africa, Nigeria, Portugal and Ireland.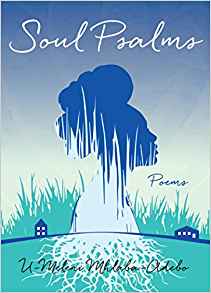 RHYTHM & RHYME IN POETRY
Michelle Oram
Michelle has been teaching thousands to find their own voice in the arts for over 30 years. Her memoir/ self help book about the healing powers of Music and Nature is filled with her poetry.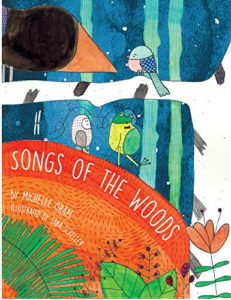 RHYTHM & RHYME IN POETRY
Nancy Dymond
Nancy has won top prizes for categories of poetry and essays in the Alyssa Katon Writing Contest and her poetic work, "The Road to Night," was awarded first place in the 2011 Mulberry Poets & Writers Annual Poetry Contest.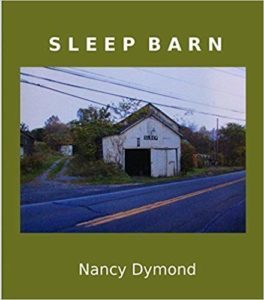 RHYTHM & RHYME IN POETRY
Rainer Pasca
Rainer an 8th grader at Bay Shore Middle School, has been writing since he was 4 and has been published in several literary journals: The Louisville Review, Stone Soup, Skipping Stones, and Balloons Literary Journal.
RHYTHM & RHYME IN POETRY
Mike Vreeland
Mike is a poet, playwright, and writer/performer of humorous and educational children's songs. He has released two CDs, "I Sing About Things" and "Are We There Yet?" on his Dust Bunny Music label.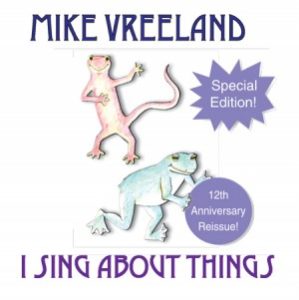 RHYTHM & RHYME IN POETRY
Veronica Coyne - moderator
Veronica is the moderator of this panel. She is a poet and host of Emerging Voices Open Mic Night, a monthly venue in Milford where poets, musicians, comedians and speakers share their voice.
WORKSHOP - HOOK, LINE & SINKER
Gayle Krause
Gayle is a local author of seven children's books. Her debut novel, "RATGIRL: Song of the Viper" was nominated for the Horn Book Award and the International Reading Award.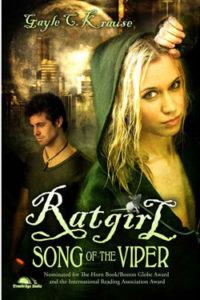 CHILDREN'S BOOKS - MORAL LESSONS
Della Ross Ferreri
Della Ross Ferreri is a French teacher and children's writer. She is the author of two board books, "Huggle Wuggle, Bedtime Snuggle" and "Precious Baby" as well as the picture book, "Beep! Beep! Special Delivery".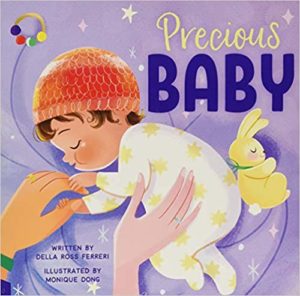 CHILDREN'S BOOKS - MORAL LESSONS
Karen Kaufman Orloff
Karen is the author of many books for children, including the popular "I Wanna" series — "I Wanna Iguana," "I Wanna New Room," and "I Wanna Go Home" from G.P. Putnam.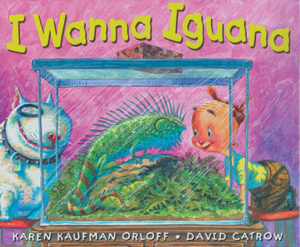 CHILDREN'S BOOKS - MORAL LESSONS
Dr. Angela Parrino
Dr. Parrino is the founder of the children books publisher, GP's Honey Tomes, and has written and published the following: "Gus, The Feeling Better Polar Bear", "Gella the Geep Is More Than a Sheep".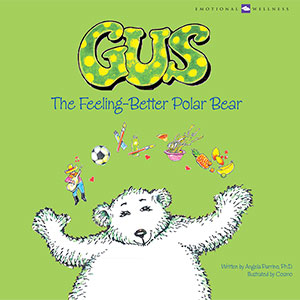 CHILDREN'S BOOKS - MORAL LESSONS
Jacqueline Lopresti
Jacqueline has written 2 children's books including "Oliver and His Unlikely Friend" (2016) and "Oliver Gets a Surprise" (2017).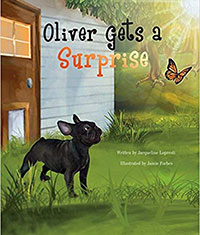 CHILDREN'S BOOKS - MORAL LESSONS
John Potestivo
John is a teacher at Paterson Arts and Science Charter School, Paterson, NJ, where he teaches history to 9th graders and is a 4th grade Character Education instructor. He published "There's Good in Every Bunny" in 2016.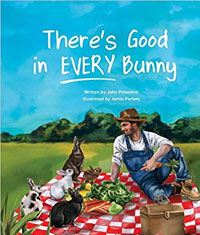 TRIUMPH OVER TRAUMA
Phil Murphy
Phil is the owner of D.I.P Promotions LLC, a company focused on maximizing a persons' potential in academics, athletics, and entertainment. He recently published his book, "Product of Determination – The College Years".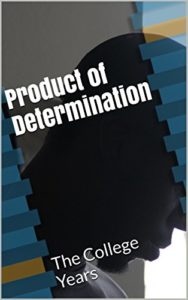 TRIUMPH OVER TRAUMA
Ruby Lynn Willis
Ruby is a writer, storyteller, and performance artist who has a unique storytelling style she's developed since her earliest days of performing in NYC's Greenwich Village as well as with the Port Jervis Poet Society in the 1980's.
FAUCHERE SERIES - THE MAN WITH NO BORDERS
Richard C. Morais
Richard is an award-winning American journalist and novelist. He is the author of the New York Times and international bestseller "The Hundred-Foot Journey". He has just released the novel, "The Man With No Borders".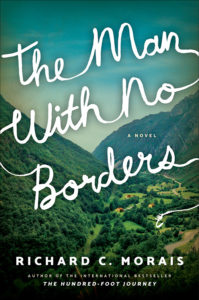 FAUCHERE SERIES - SEX WORKERS UNITE
Melinda Chateauvert
Melinda is currently an independent scholar who taught courses on the civil rights movement, social justice organizing, gender and sexuality in African American families, sex work and gendered labor, and law and public policy.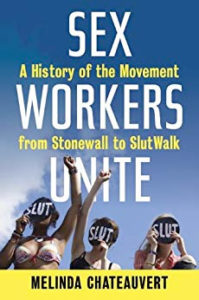 GREY TOWERS
Doug Bill
We are on the cusp of a pervasive shift in how we live on Planet Earth. Perspectives that were limited to a small group of seekers a generation ago have, little by little, crept into the mainstream.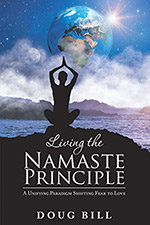 GREY TOWERS
John Harvey
John Harvey is a naturalist and consulting psychologist whose years of experience help him to appreciate the healing potential of a nature connection".