The Science In Science Fiction
The Science in Science Fiction
FREE EVENT
Date:  September 28, 2018
Time:  11:00 am – 12:00-12:30 pm
Venue:  The Milford Library
The genre of Science Fiction and Fantasy has had a remarkable resurgence over the past several years as evidenced by such books and films as Star Wars, Avatar, The Martian, The Hunger Games, Divergent, and The Game of Thrones.  Additionally, progressive and monumental advances in the various sciences have provided ample fodder for the fertile imaginations of authors of speculative fiction.
The authors on this panel include Karen Heuler, Matthew Kressel and Mercurio D. Rivera.  These authors will explore the past and current scientific fields of endeavor such as Artificial Intelligence,  Robotics, Physics, Cosmology, Climatology and Biology.  They will discuss how scientific data is applied to story-telling as well as how imagined future benefits or dangers of scientific advancements could possibly affect the future of human life on planet Earth.
The event will begin with a short presentation by the coordinator of the panel that reviews Milford's relationship to the history of the Science Fiction/Fantasy novel.  This will be followed by the panel discussion.  The audience is expected to participate in a Question and Answer session following the panel discussion.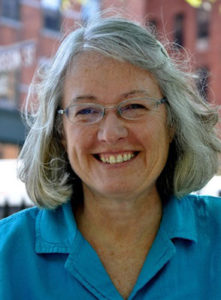 Karen Heuler
Panel Moderator: Karen Heuler's stories have appeared in over 100 literary and speculative magazines and anthologies  from Conjurtion to Clarkesworld to Weird Tales as well as a number of Best Of anthologies.  She has received an O. Henry Award, been a finalist for the Iowa Short Fiction Award, the Bellwether Award, the Shirly Jackson Award for short fiction (twice) and others.  She has published four novels and a novella and her fourth story collection will be published later this year.
Website: karenheuler.com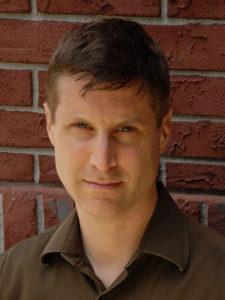 Matthew Kressel
Matthew Kressel is a three-time Nebula Award finalist and a World Fantasy Award finalist.  His short fiction has or will soon appear in Clarkesworld, Analog Science Fiction and Fact, Lightspeed Magazine, Tor.com, Nightmare Magazine, Apex Magazine, Beneath Careless Skies, Interzone, and the anthologies Mad Hatters and March Hares, Cyber World, Naked City, After, The People of the Book, as well as many other publications.  His work has been translated int Czech, Polish, French, Russian, Chinese and Romanian.  He is the co-host of the Fantastic Fiction at KGB reading series in Manhatten alongside Ellen Datlow, and he is a long-time member of the Altered Fluid writers group.  By trade, he is a full-stack software developer, and he created the Morsha Submission System, which is used by many of the largest speculative fiction markets today.
Website: matthewkressel.net
Twitter: @mattkressel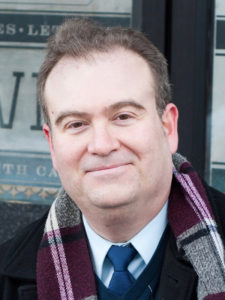 David Mercurio Rivera
David Mercurio Rivera's short fiction has been nominated for the World Fantasy Award and has appeared in markets such as Analog, Asimov's, Lightspeed, Interzone, 109, Nature, Black Static, Abyss & Apex, Space and Time, and elsewhere.  His work has been anthologized in 2017's Year's Best SF 34, ed. Gardner Dozois, Other Worlds Than These, ed. John Joseph Adams, Year's Best SF 17, ed. Hartwell & Cramer, and other venues.  His stories have been podcast at Escape Pod, Starship Sofa, and Beam Me Up and translated and republished in Chirce, the Czech Republic, Poland and Spain.  Tor.com has called his short story collection Across the Event Horizon (New Con Press), "weird and wonderful" with "dizzying switchbacks".
Website: mercuriorivera.com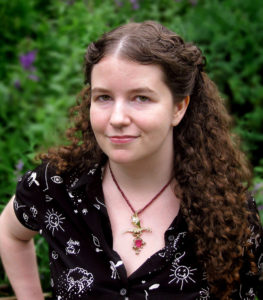 Chandler Klang Smith
Chandler Klang Smith, has an MFA in creative writing from Columbia University and has serve twice as a juror for the Shirley Jackson Awards.  She has worked in book publishing and as a ghost writer, and she now lives and teaches in New York City.  Her new novel The Sky Is Yours (Hogarth/Crown, 2018) was listed by Entertainment Weekly called it "mesmeric … a great and disturbing debut", Locus wrote "It's weird and it's creative and it is full of heart," and  NPR described it as "a wickedly satirical synthesis that underlies just how fractured our own realities can be during periods of fear, unrest inequality and instability."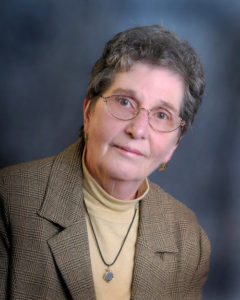 Lillian Longendorfer
Panel Coordinator: Lillian Longendorfer, a former Philadelphian and now Milford resident learned to appreciate science and literature from her father and science fiction from the dime, paper novels available in her early childhood.  She considers herself to be a wife, mother, physician, artist and writer.  She is married to a fantasy artist and Chesley Award winner and together they have produced a fantasy artist son.  A retired pathologist and laboratory director, her first novel The Quad Consortium and the Sword of Bale was published in 2015.