The Science In Science Fiction
The Science in Science Fiction
FREE EVENT
Date: Saturday, September 29, 2018
Time: 11:00 AM – 12:30 PM
Venue: Pike County Public Library

Moderator: Karen Heuler
The genre of Science Fiction and Fantasy has had a remarkable resurgence over the past several years as evidenced by such books and films as Star Wars, Avatar, The Martian, The Hunger Games, Divergent, and The Game of Thrones. Additionally, progressive and monumental advances in the various sciences have provided ample fodder for the fertile imaginations of authors of speculative fiction.
The authors on this panel include Karen Heuler, Matthew Kressel and Mercurio D. Rivera. These authors will explore the past and current scientific fields of endeavor such as Artificial Intelligence, Robotics, Physics, Cosmology, Climatology and Biology. They will discuss how scientific data is applied to story-telling as well as how imagined future benefits or dangers of scientific advancements could possibly affect the future of human life on planet Earth.
The event will begin with a short presentation by the coordinator of the panel that reviews Milford's relationship to the history of the Science Fiction/Fantasy novel. This will be followed by the panel discussion. The audience is expected to participate in a Question and Answer session following the panel discussion.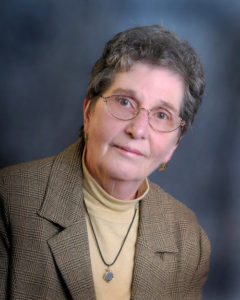 Lillian Longendorfer
Panel Coordinator: Lillian Longendorfer, a former Philadelphian and now Milford resident learned to appreciate science and literature from her father and science fiction from the dime, paper novels available in her early childhood. She considers herself to be a wife, mother, physician, artist and writer. She is married to a fantasy artist and Chesley Award winner and together they have produced a fantasy artist son. A retired pathologist and laboratory director, her first novel The Quad Consortium and the Sword of Bale was published in 2015.