MEET THE LOCAL AUTHORS OF NORTHEASTERN PA
Milford has long been known as the home of many famous authors
Sunday, September 18, 2022
10 AM – 1 PM
St. Patrick's Hall
111 E. High St.
Meet and greet the many talented authors living in the Milford area, home to historians, mystery writers, children's authors, science fiction, true stories, horror and many of your favorite genres. Speak with them. Find out what inspires them. Learn from some of the best and get a chance to purchase autographed books from their collections.
Sharon Dukett – Memoir
In this coming-of-age memoir, Sharon takes you with her on a nail-biting
adventure through the early 1970s after leaving her sheltered home life
to join the hippies. Yearning for freedom, sixteen-year-old Sharon
lands 3,000 miles away from home in an adult world for which she is
unprepared. How will she survive?
2021 Next Generation Indie Book Awards
Winner Memoirs (Historical/Legacy)
2021 IPPY Awards Bronze Winner in Autobiography/Memoir III
(Personal Struggle/Health Issues)
2021 National Indie Excellence Awards
Winner of the Sponsor's Choice Prize
2020 International Book Awards
Finalist in Autobiography/Memoir
Michael J. Worden – True Crime
Michael J. Worden is a real life police detective, historical researcher and paranormal investigator. He has a background in the sciences, having studied and worked in the field of exercise physiology and sports medicine for over ten years before pursuing a lifelong dream of being a police officer.
Marina Cramer – Women's Literature
Marina Antropow Cramer was born in Germany, the child of Russian refugees from the Soviet Union, and emigrated with her family to the United States in 1956. She holds a BA in English from Upsala College, which no longer exists. She has been a waitress, fabric store manager, traveling saleswoman, telephone fundraiser, used book dealer, business owner, and bookseller. Her work has appeared in Blackbird, Istanbul Literary Review, and Wilderness House Literary Review.
Jessica Delfino – Humor and Jokes
Jessica Delfino is a writer, comedian, musician, showrunner and the creator and host of weekly show The Mom Report on Pocono 96.7 FM. Her work has appeared in The New York Times, The New Yorker, McSweeney's, SELF, The Atlantic, Cafe Mom's Little Things, AARP's The Girlfriend and more. She performs her comedy and music around the east coast regularly and can be heard on Spotify, Apple Music and even on the airwaves. Dumb Jokes For Smart Folks, her book of "mom jokes" was a number 1 bestselling riddles and puns book on Amazon. She can be found on Instagram and Twitter @JessicaDelfino and @ItsTheMomReport.
Andrew Marotta – Lessons from a Principal
Andrew Marotta was the Principal & AP at PORT HS in NY for the past 16 years and became the MS Principal in Port Jervis last year.
Dads, Leaders, & Father Figures: Creating Influence & Legacy for a Lifetime…a collaborative project with other authors, is coming out this fall.
David Hess – Civil War Historical Fiction & Vietnam War Fiction
David Hess was born and raised in Carbondale, Pennsylvania. At the age of seventeen, he joined the U.S. Army, where he became a tank driver. After serving time at Fort Riley and in Germany, he volunteered to go to Vietnam and became a member of the 173rd Airborne Brigade and 1st Field Forces, where he served as an armored crewman and driver in a Flame Thrower platoon. Upon returning from his tour of duty, he became a student at Penn State University in Scranton, Pennsylvania, and then graduated from the University of Scranton with a B.A. in English Literature. He then became a DEA Supervisory Special Agent.
https://www.hessbooks.net/

The Ella story takes place in and around Pike County Pennsylvania. Young Civil War Veteran, Nicholas Haff, returned home from Gettysburg, anticipating a normal life with his childhood sweetheart, Ella. But he found that very little was what he expected.
Jan Cuva-Primmer – Children's Book
Super Souls on a Sunday is a series created for children up to 6th grade. It is written with the intention of helping children find ways to cope with many issues they can go through, such as bullying, grief, moving, loneliness, sickness, and empower them in ways that have been proven in Social Work Theory. The hero in the first book is 6 year old Sky, and souls living in heaven with super powers.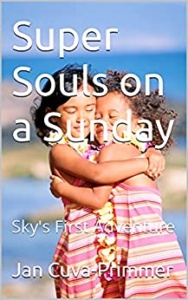 Michelle Oram – Children's Music
Michelle Oram has been teaching thousands to find their own voice in the arts for over 30 years. She retired from her performing arts studios 4 years ago and has written a children's book and CD "Songs of the Woods" encouraging children of all ages to begin and end each day with a song from the heart.
Her album for children available on Amazon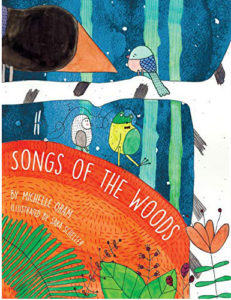 Mike Straka – Education
Every adult holds a distant memory of a school assembly that they witnessed in their childhood. "Miles to Zero" is an entertaining look at what goes into presenting this ubiquitous form of education. Mike and Roberta Straka recount their 25 years working in elementary schools and provide an insider's look at the often-crazy world of curriculum enhancement. Scattered throughout the pages are dinosaur dig photos, thank you letters, drawings from students, along with humorous and sometimes serious antidotes. As field paleontologist, the couple participates in excavating dinosaurs in North and South Dakota. Each year, they share their adventures and discoveries with countless children.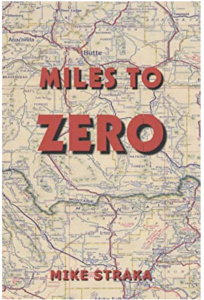 Roberta Straka – Children's Book
This is a story about a spider named Stanley and his exciting adventure to the Insect County Fair. He works a fun shell game, meets new friends and participates in a talent contest. There is a certain dragonfly that tries to make things difficult for him. However, you will see how he has a magical time.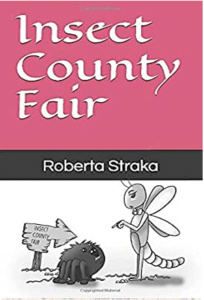 Carolyn Tara O'Neil – Historical Fiction
"This fresh, thrilling take on Anastasia establishes that O'Neil is a debut author to watch." ―Buzzfeed
Russia, 1918: With the execution of Tsar Nicholas, the empire crumbles and Russia is on the edge of civil war―the poor are devouring the rich. Anna, a bourgeois girl, narrowly escaped the massacre of her entire family in Yekaterinburg. Desperate to get away from the Bolsheviks, she offers a peasant girl a diamond to take her as far south as possible―not realizing that the girl is a communist herself. With her brother in desperate need of a doctor, Evgenia accepts Anna's offer and suddenly finds herself on the wrong side of the war.
Daughters of a Dead Empire is a harrowing historical thriller about dangerous ideals, inequality, and the price we pay for change. An imaginative retelling of the Anastasia story.