Rhythm and Rhyme in Poetry
Rhythm and Rhyme in Poetry
FREE EVENT
Saturday, September 21, 2019
2 – 3:30 PM
St. Patrick's Hall
Moderator: Veronica Coyne
The kinship of music and poetry runs deep. Music, poetry, spoken word and performance have been a part of our culture for centuries.
Listening to a poem is like hearing a piece of music. They both rely on flow, rhythm and expression to achieve their goal.
When recited, a poem's organic rhythm beats for an audience. Poets use various techniques to create rhythm in their poetry and the Rhythm and Rhyme poetry panel will explore how the poet crafts a poem to give us a deeper appreciation of the poem's message.
We'll also experience how poets use instrumental accompaniment, as the great bards and many modern poets have, to enhance the aesthetic response when reading to an audience.
Poetry Reception at Frisky Goat Coffeehouse, 611 Broad St, following the panel. All attendees will have an opportunity to read one poem.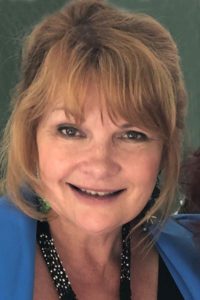 Michelle Oram
Michelle Oram has been teaching thousands to find their own voice in the arts for over 30 years.
She retired from her performing arts studios 4 years ago and has written a children's book and CD "Songs of the Woods" encouraging children of all ages to begin and end each day with a song from the heart.
Her memoir/ self help book about the healing powers of Music and Nature is filled with her poetry. "My writing is described as lyrical and organic. I hear the rhythm of words and music encompassing my work internally and externally. There is rhythm in everything-especially in words, nature and music."
Michelle holds Open Mics in Hawley at Cocoon encouraging all to share their voice. Check out her blogs: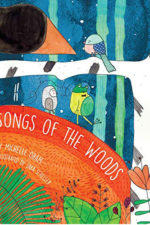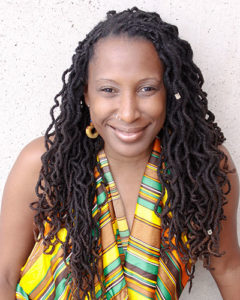 UMeleni Mhlaba-Adebo
Umeleni Mhlaba-Adebo is a Leominister, MA born Zimbabwean American grown poet, author, actress, singer and educator who has a long performed nationally and internationally in Zimbabwe, South Africa, Nigeria, Portugal and Ireland. She was featured on "WGBH Suitcase Stories." Her poetry collection "Soul Psalms" (She Writes Press) was described by David Updike as "written in a fearless female voice tempered with optimism and healing possibilities of love." In 2018 she was a Keynote at the 15th Annual Refugee Conference in Lowell, MA. She was also featured alongside Yo Yo Ma, David Ortiz and many gifted others in the #StandsWithImmigrants : Projections, a series of large scale Boston portraits, projected onto Boston's urban landscape, to highlight the critical role that immigrants play in our society the kick off happening at the Edward Kennedy Institute.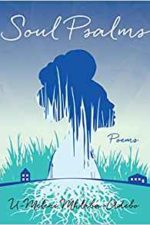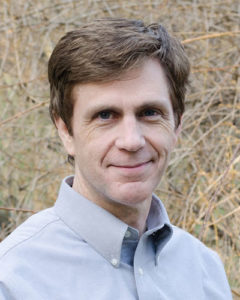 Mike Vreeland
Mike Vreeland is a poet, playwright, and writer/performer of many humorous and educational children's songs. He has released two CDs, "I Sing About Things" and "Are We There Yet?" on his Dust Bunny Music label. Mike has given many performances in the Sullivan County, N.Y. and Wayne County, Pa. areas, at schools, libraries, street fairs and festivals, and can be heard on most online music platforms. His live shows invite audiences to sing along, keep rhythm, play clapping games, and more. Mike is a former elementary and middle school language arts teacher. He has also taught songwriting workshops for student enrichment programs. Mike sees poetry as a way to bring out the music of language, and adding a little humor while doing so doesn't hurt. Recently, his poetry has been published in Highlights for Children.
For more about Mike visit dustbunnymusic.com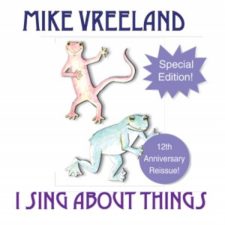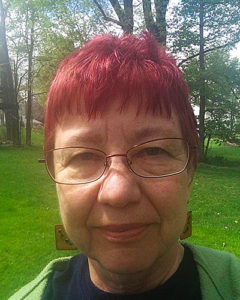 Nancy Dymond
Nancy Dymond has read and performed her poetry in venues throughout the upper Delaware River region. Her affiliations include membership in the Narrowsburg, NY, based Upper Delaware Writers Collective, Scranton's Mulberry Poets and Writers, and the annual Wayne and Pike County festival of writers called "Authorfest," of which she is a core committee member.
She has won top prizes for categories of poetry and essays in the Alyssa Katon Writing Contest and her poetic work, "The Road to Night," was awarded first place in the 2011 Mulberry Poets & Writers Annual Poetry Contest. Her first volume of poetry, "Complete Breath," emerged from the High Watermark Salo(o)n's artist/poet collaborations in the post-flood plain of the upper Delaware River near Hancock, NY.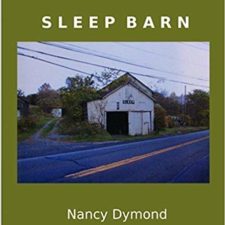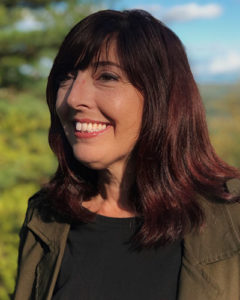 Veronica Coyne
Veronica Coyne is the moderator of this panel. She is a poet and host of Emerging Voices Open Mic Night, a monthly venue in Milford where poets, musicians, comedians and speakers share their voice. Veronica teaches Effective Speech and Fine Arts at Lackawanna College Lake Region Center. She has recently published in the Pennsylvania Bards Northeast Poetry Review and is the author of the chapbook, Meet Me.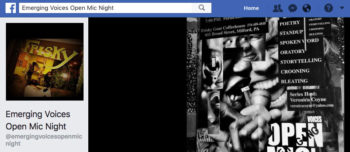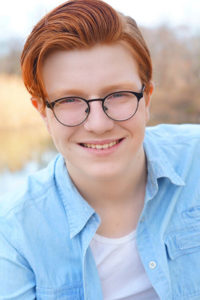 Rainer Pasca
Rainer Pasca will be a 9th grader at Bay Shore High School this fall. He has been writing since he was 4 and has been published in several literary journals: The Louisville Review, Stone Soup, Skipping Stones, and Balloons Literary Journal. Rainer also appeared numerous times as a "Presidential Expert" on The Ellen Show. He is currently working on his first rap album, Same Difference, and first poetry collection, "Alternate Names for Autism". Recently, Rainer was a performer in The Public Theatre's Shakespeare in the Park's 2018 production of Twelfth Night.