The Bond Between Reader and Writer
by Carol McManus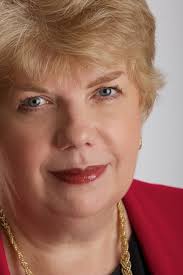 There is a sacred bond between reader and writer. At its best, it is a deep emotional and psychological relationship that emerges when the reader picks up the writer's book and devours the words on the page. The words that were conjured up from the experience, imagination, and creativity of that one writer. The only person who could put those words down in the exact order they were written. Only that person possessed the ability to tell that story. Only that person had the will and determination and yes, bravery, to offer their work to the world.
The journey of a writer is rarely an easy one. Taking an idea that germinates in his or her mind and heart, then allowing it to spill onto the page is a very personal and often daunting experience. There are times when the words just flow. Writers, who are discouraged from ever using clichés, will be the first to tell you, they are 'in the zone.' Moments can stretch into hours and the words continue to pour. Characters, scenes, plots, dialogue, exposition, conflict, emotion – all seem to weave a tapestry of brilliant colors.
At some point, the words stop coming and the writer knows it's time to stop for the day. The next morning when he opens his journal or turns on his computer, the brilliance from the day before appears. More often than not, what seemed so brilliant yesterday now disappoints. What made sense now makes none. It is either time to start over or face a long day of editing before moving ahead.
Writers struggle. Writers doubt themselves. Writers spend as much time (or more) re-writing as they do scribing the original words. And it's all with the goal of making it perfect. It is all part of the process…and it is all part of the promise.
Which brings us to the question of why writers write. Is it to satisfy their own egos? Perhaps. Is it because they imagine themselves becoming a New York Times bestselling author? Maybe. Or is it because they have a gift – the ability to write – and their mission is to share their story with the world. One thing very author dreams of is having their work fall into the hands of readers who will enjoy it, connect with it, be inspired by it, and even benefit from it.
Our festival is a celebration of that reader. You! It is for you that our authors do what they do. It is because of you that our authors have earned the reputation and recognition they so richly deserve. Simply put, it is because of you that we do what we do. The next time you read a book that stirs your emotions, imagination, or sensibility, take a moment to thank the author who wrote it. Making the connection with you is the elixir that propels your favorite author to keep writing!