The 2019 Main Stage Events
The Main Stage of the historic Milford Theater is where the Conversations begin. It is where celebrated authors and their committed readers come together to share insights and experiences. Picture a 300 member book club that has invited their favorite author to discuss her work, answer questions and hear their thoughts. Whether the Main Stage format is a one-on-one interview or a multi-author panel, there will always be an opportunity for questions, comments, and dialog between the attendees and the speakers. After Saturday's Main Stage program, the Conversations continue at a cocktail party at the Hotel Fauchere exclusively for Pass Holders where they can meet the Speakers in more intimate surroundings.
This year our Speakers include 2 Pulitzer Prize Winners, 3 National Book Award winners, a 4 star Navy Admiral, the former CEO of a 1.5 billion dollar company, 2 Emmy Award winners and an Academy Award nominee. These are conversations not to be missed.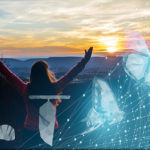 The Festival kicks off with An Evening with Lisa Lampanelli.
Star funny woman and master of insult comedy Lisa Lampanelli talks about why she quit Stand-Up to dedicate her life to running transformational workshops and performing storytelling shows. Today, she is a certified life coach sharing her powerful message of personal empowerment with others. She will be in conversation with Carol McManus, marketing consultant and social media strategist. She is the author of Choices: Real People Share Their Stories of How They Overcame Challenges to Design a Better Life, and her newest book launching in September is Reinvent Yourself at Any Age.
"Every time someone opens a book and begins to read, a synergy between the reader and the writer occurs across time and space."

― Jeanette O'Hagan