Poetry as Storytelling
FREE EVENT
Date: Saturday, September 29
Time: 2-4 PM
Venue: TBD

Moderater: NATASHA HERRING

Poetry often relays a story, fable or folktale through its stylized wordplay and rhythms. In this panel discussion, we look into the beginnings and endings of the tales told and, sometimes, lessons learned through the art of poetry. Some poems tell us fantastic adventures, others daily drudgery. Each poet has a distinct narrative and each story has its own flavor.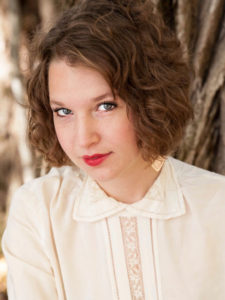 GennaRose Nethercott
GENNAROSE NETHERCOTT is the author of The Lumberjack's Dove, selected by Louise Glück as a winner of the 2017 National Poetry Series. She is also the lyricist behind the narrative song collection Modern Ballads, and her work has appeared in The Offing, PANK, and Rust + Moth. She has toured nationally and internationally composing poems-to-order for strangers on an antique typewriter, and is the founder of The Traveling Poetry Emporium, an itinerant team of poets-for-hire. A Vermont native, she has lived in many cities across America and Europe, but is always drawn back to the forest. For more on this poet, see http://gennarose.strikingly.com/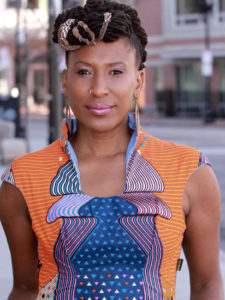 UMeleni Mhlaba-Adebo
UMELENI MHLABA-ADEBO is a spoken word artist, poet, actor, singer, and an adjunct professor of English at Endicott College. She has been recognized for her work by organizations including the Roxbury Community College Teaching and Learning Center, the Boston Public Health Commission Adolescent Wellness Program, and American Idol Underground. U-Meleni has performed internationally and at several venues including the Boston Opera House, the Institute of Contemporary Art/Boston, Scullers Jazz Club, the Book Cafe in Zimbabwe, the Horror Cafe in South Africa and Bogobiri in Nigeria. Her most recent work is a volume of poems, Soul Psalms. For more information visit her website: www.umeleni.com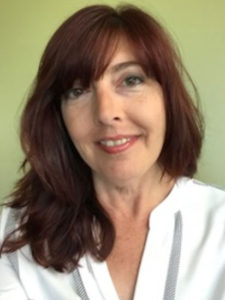 Veronica Coyne
VERONICA COYNE is a poet and Open Mic Host for Emerging Voices Open Mic Night, a community venue held in Milford, PA for poets and writers of novels, scripts, lyrics and speeches to engage an audience and support one another. Meet Me is her first published poetry chapbook. Veronica also serves on the Board of Directors for Milford's Black Bear Film Festival, enjoys acting with the Presby Players of Port Jervis, NY and writing science fiction scripts inspired by the Pennsylvania woods.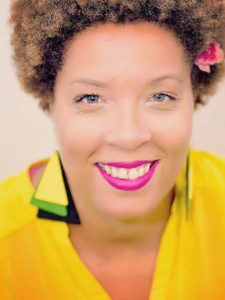 Natasha Herring
NATASHA HERRING is known for her infectious laughter (Really, it's her super power). She believes it's also an undervalued salve. She inspires change through her multi-genre writing, compassionate advocacy, educational work and filmmaking. Natasha was a summer 2017 VONA/Voices recipient, and graduated with an MFA in Creative Writing from the City College of New York in the spring of 2017. Her most recent publications include excerpts from her poetic/lyrical hybrid (work-in-progress) entitled, America: An Unrequited Love Story (Promethean Spring 2018 issue), How We Heal (P.S. I Love You – a Medium publication), and "Strange Fruit," an excerpt from her memoir Raining Sunshine is forthcoming in Kweli Journal. Various other works have appeared in Rain Tiger, Palm Beach Times, and Newenglandfilm.com.
Natasha was the co-founder and editorial director of the award winning now-defunct e-zine Mahogany Baby. She holds both a BFA in Film Production and an MBA in Media Management. She has produced, directed and edited multiple short films, including the most recent short, "Stranger" as co-director, which won an Audience Award. She is an adjunct professor in the English department for City University of New York at City College and LaGuardia Community College. She loves spending time with both her sons and her cat in Harlem where she lives.
You can learn more about Natasha by visiting her website at www.natasha-herring.com or her Instagram handle @natashaherring_viewonwriting.